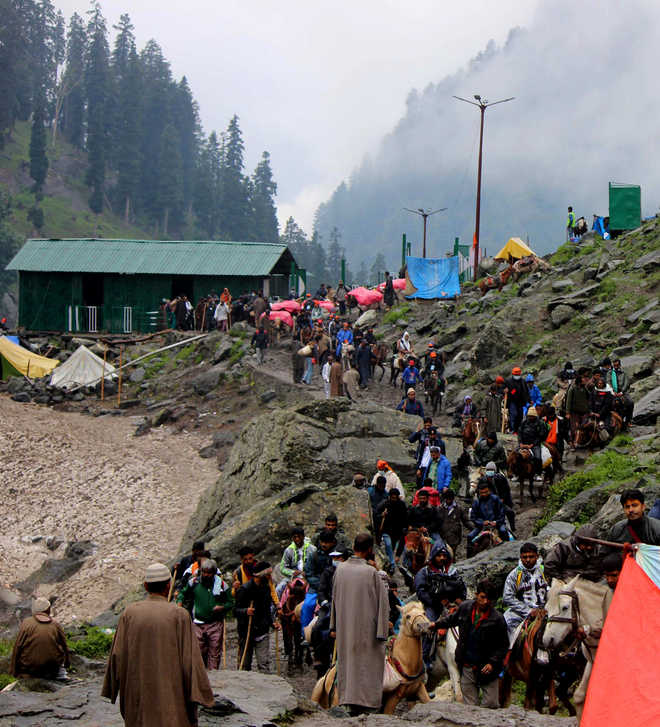 Shiv Kumar
Tribune News Service
Mumbai, September 3
The Maharashtra cabinet on Tuesday decided to purchase land in Jammu & Kashmir and Ladakh for setting up resorts in these areas.
State tourism minister Jaykumar Rawal told reporters here that the Maharashtra Government had allocated a token sum of Rs 1 crore each for a resort to be built by the state-owned Maharashtra Tourism Development Corporation (MTDC) in Jammu and Kashmir and Ladakh.
"A team from Maharashtra will visit J&K and Ladakh to identify the location to set up the resorts," Rawal said.
He added that MTDC was keen on property near Srinagar. The minister said the proposed resort at Ladakh would cater to adventure tourists interested in mountaineering.
"A large number of people from Maharashtra are interested in adventure tourism and participate in mountaineering, trekking and hiking," Rawal said.

Apart from looking at land, MTDC is also considering taking over an existing hotel or resort
"We will take a decision to take over an existing resort or build a new one after consulting with local
officials," Rawal said.
"We will be writing to the governor of Jammu and Kashmir asking whether there is a suitable plot of land or hotel which can be purchased by MTDC," Rawal said.

Recently the minister had said that MTDC wanted to set up a resort in Pahalgam in the Kashmir valley since a large number of pilgrims from Maharashtra participated in the Amarnath Yatra and visited Vaishnodevi.
Top News
Shah appeals for surrender of arms, says dialogue only way f...
PM flags off cargo train from Bihar to Nepal
Mahapanchayat in Kurukshetra today to chalk out future cours...
2nd science topic to be removed by NCERT after Darwin's theo...