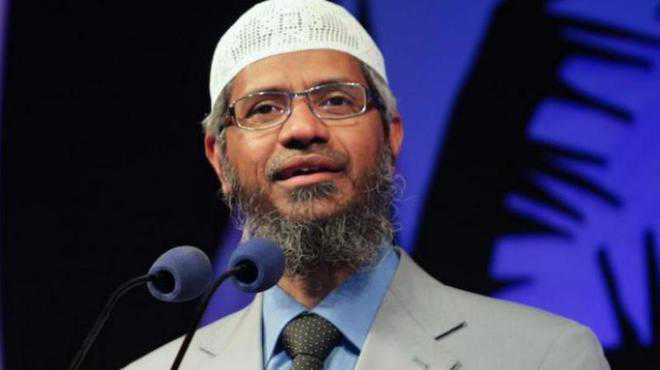 Smita Sharma
Tribune News Service
New Delhi, July 6
In a blow to the Narendra Modi government, Malaysia on Friday said it will not deport controversial Islamic preacher Dr Zakir Naik to India as long as he does not create problems for the host country.
Malaysian Prime Minister Mahathir Mohamad stated this in response to queries by local media.
The 93-year-old PM, who recently returned to corridors of power by defeating Najib Razak in a historic poll, informed that Naik has a permanent residency in the Muslim majority nation.
"As long as he (Zakir Naik) is not creating any problem, we won't deport him because he has permanent residency status," said Mohamad.
Naik (52), a radical Islamic preacher, televangelist and founder of Islamic Research Foundation, is accused by India of inciting youth to join terror activities through his hate speeches.
A Mumbai-based doctor, Naik's "comparative religion" channel Peace TV was banned by India in 2012 and by Bangladesh in 2016 after reports surfaced that at least two terrorists behind the Holey Artisan Bakery cafe in Dhaka were inspired by him. Naik fled India in 2016.
Meanwhile, reacting to the Malaysian Prime Minister's comments, Zakir Naik's lawyer in India stressed once again that reports of his extradition this week in some sections of India media were clearly unfounded.
"The Government of India is free to go ahead with extradition proceedings and the outcome will be dealt accordingly," said Naik's lawyer Mobin Solkar.
Earlier on Thursday, Ministry of External Affairs had assured of all possible steps to extradite the controversial Islamic preacher.
"We had made a formal request for the extradition of Zakir Naik, who is an Indian national living in Malaysia, as per the extradition treaty we have with Malaysian side. At this stage, our request is under the active consideration of Malaysian side," said MEA spokesperson Raveesh Kumar.
India, which has an existing extradition treaty with Malaysia, approached Kuala Lumpur for the deportation with a formal request in January this year.
While a fresh reaction is sought from the MEA, the junior home minister seemed to be in damage control mode.
"Maybe not now but eventually he will be arrested and brought to justice, he will not be spared," MoS Home Hansraj Ahir was quoted as saying by news agencies.