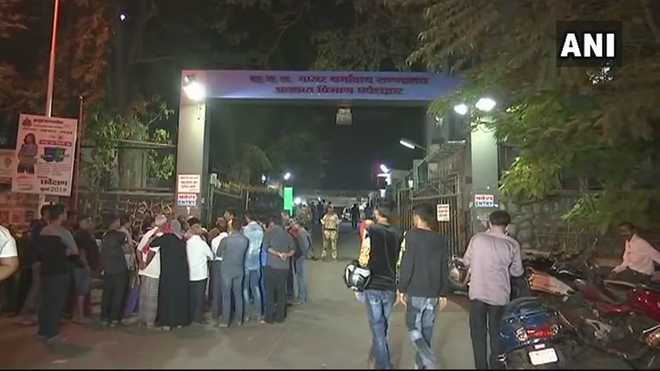 Mumbai, January 28
A man visiting his ailing relative died after being sucked into a magnetic resonance imaging (MRI) machine at the state-run Nair Hospital on Saturday.
The incident occurred when Rajesh Maruti Maru (32) went to visit his mother-in-law. Ward boy Vitthal Chavan allegedly told Maru to carry an oxygen cylinder while the woman was wheeled in for an MRI scan.
(Follow The Tribune on Facebook; and Twitter @thetribunechd)
As soon as Maru entered the MRI room with the cylinder, he was sucked into the machine. He died within two minutes.
After protests by relatives of the deceased and BJP MLA Mangalprabhat Lodha outside the hospital Dean's office, the state government ordered the registration of an FIR against Dr Siddhant Shah, who was attending on the patient, Chavan and attendant Sunita Surve.
The Agripada police have obtained the CCTV footage of the incident for further investigation, sources said.
Maru's brother-in-law Harish Solanki said there was no one outside the MRI room to stop the victim from carrying the oxygen cylinder inside. "The ward boy told him to bring in the cylinder while the MRI machine was switched on."
He added that there was no security guard to prevent people from taking in metallic objects.
Maru's body was later sent for a post-mortem.
Chief Minister Devendra Fadnavis, meanwhile, has announced a compensation of Rs 5 lakh for Maru's family. — TNS