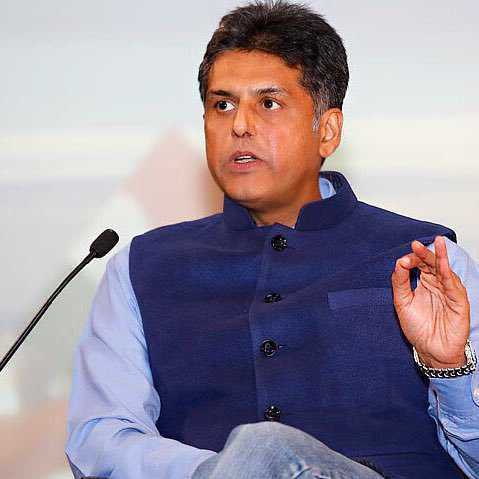 Aditi Tandon
Tribune News Service
New Delhi, November 21
As the controversy over Twitter chief Jack Dorsey holding an anti-Brahmanical placard erupted on Wednesday, Congress leader Manish Tewari compared Indian Brahmins to Jews, but retracted later.
"Why blame @CreatorOfTwitt. Anti Bhrahmisam is the reality of Indian politics. Got accentuated in the North post Mandalisation of Indian politics. We are the new Jews of India and we should just learn to live with it," former minister Tewari said as the Twitter saw a widespread debate over whether Dorsey had any business to carry the poster.
Challenging Tewari, former Infosys leader Mohandas Pai said the Congress man's remarks were shameful.
"@ManishTewari New Jews? Live with it? Then should hatred be acceptable once you apply your new label? is this not equal to Anti Semitism globally? Is such hatred acceptable? Your illogical and hateful biases are out for the world to see. Shameful," said Pai forcing Tewari to step back and condemn Dorsey's action besides seeking his apology.
"You missed the irony in the tweet completely so did everyone else. Of course anti-brahminism is wrong as much as being anti any other comm. What Twitter CEO did was totally uncalled for and he should apologise. All that I was flagging was a harmful strain in our ethos which seems to be growing. The thought behind that tweet was to deprecate the Twitter CEO's action of holding that placard not support it. I UNEQUIVOCALLY CONDEMN HIS ACTION. Hope things are clearer now @TVMohandasPai," Tewari rushed to damage control.
Last week, Dorsey had called on Congress president Rahul Gandhi who later posted a picture of the two on his Twitter handle.