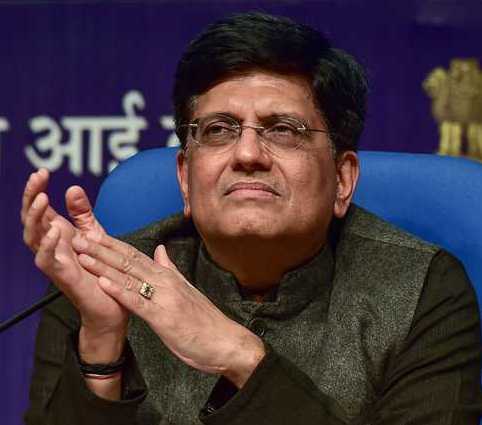 Tribune Web Desk
Chandigarh, September 12
"BoycottMillennials" quickly became a top trend few days ago, when Finance Minister Nirmala Sitharaman linked millennials' preference for Uber and Ola cabs to the auto sector crisis, and now when Union Minister Piyush Goyal defended the current state of economy, saying "maths did not help Einstein discover gravity", Twitter couldn't hold back.
Speaking to reporters after a meeting with the Board of Trade in Delhi, Goyal asked people not to get into calculation seen on TV screens.
"If you're looking at a five trillion dollar economy, the country will have to grow at 12%. Today it's growing at 6%," he said.
"Don't get into those maths. Those maths have never helped Einstein discover gravity... If you'd only gone by structured formulae and what was past knowledge, I don't think there would have been any innovation in this world," he added.
Twitter was quick to point out that it was Newton and not Einstein who discovered gravity, both names shot up the trending lists.
Former Finance Minister @PiyushGoyal is correct, Einstein did not require maths to discover gravity, but Sir Isaac Newton did.

FYI, maths is also required to #FixTheEconomy. pic.twitter.com/Nr3QyYbPpA

— Congress (@INCIndia) September 12, 2019
Twitter reactions:
Then what did Newton do?

— Haidar Shamsheer (@HaidarShamshee1) September 12, 2019
#PiyushGoyal just gave high hopes to all kids whose parents thought they were bad at maths and science!
ROFL pic.twitter.com/fT6SP2SJU0

— Srinivas B V (@srinivasiyc) September 12, 2019
During Presser, The question "How would India become a $5 trillion #economy ?" led #PiyushGoyal, 2say "Don't look at numbers or growth of 12%, Math never helped *Einstein* to discover Gravity".
Keep fudging, keep treating public as fools....but answers wl hv 2b given!

➥

— Abhishek Singhvi (@DrAMSinghvi) September 12, 2019
Piyush's clarification is more funnier 😂

"Maths helped Einstein discover gravity. But because he had an ability to think big he could use maths to discover gravity. He didn't go by traditional maths"

Next clarification,
🔸Why Einstein & not Newton
🔸Maths vs Traditional Maths pic.twitter.com/onEEtK2XOu

— Srivatsa (@srivatsayb) September 12, 2019
1. Einstein didn't discover gravity.

2. Newton did.

3. Gravity was discovered based on Mathematical work of laws of motion, not falling apple. pic.twitter.com/9Ydsw8FE2W

— Sumit Kashyap (@sumitkashyapjha) September 12, 2019
Looking at the gravity of the situation, Sir Newton has decided to file a copyright infringement case.

— Shehla Rashid شہلا رشید (@Shehla_Rashid) September 12, 2019