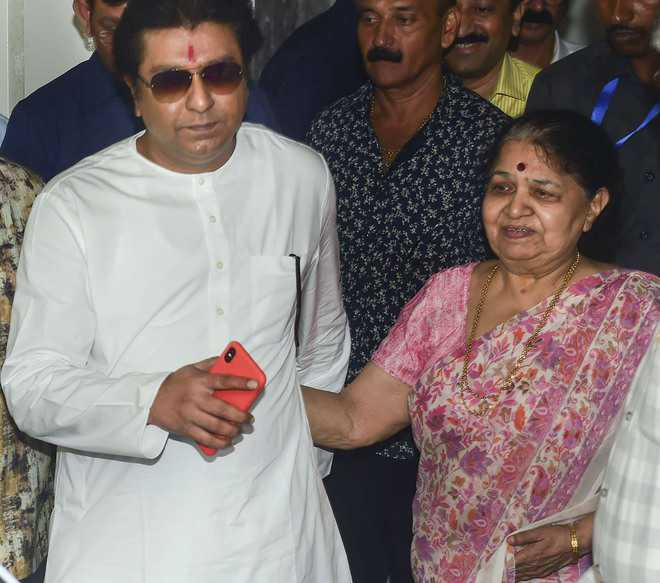 Tribune News Service
Mumbai, August 22
Maharashtra Navnirman Sena (MNS) chief Raj Thackeray was grilled by the Enforcement Directorate (ED) in a money-laundering case for over 8 hours today.
The MNS leader reached the ED office at 11.25 am and walked out at 8.15 pm. He did not respond to queries from waiting media personnel, folded his hands in greeting, got in his car and drove to his residence in the Dadar area.
ED officials had prepared a questionnaire for him to get a fair idea of the financial transactions, the official said. They allowed Raj to leave after recording his statement in the case, the official said.
There was no word from ED officials on whether he would be called again for questioning.
Earlier in the day, several MNS leaders arrested or prevented from leaving their homes in different parts of Mumbai as Raj Thackeray arrived at the ED office.
He is under investigation for loans availed by his former company Kohinoor CTNL from the troubled IL&FS group that he had jointly floated with Unmesh Joshi, son of former Maharashtra CM Manohar Joshi.
Just as Thackeray was due to enter the ED office, several members of the MNS appeared in the vicinity sporting slogans like "EDiot Hitler" on their T-shirts. The crowd was dispersed by the police after Section 144 prohibiting the assembly of four or more persons were enforced in the area. Maharashtra's Opposition parties like the Congress, Nationalist Congress Party and the Swabhimani Shetkari Sanghatana have come out in support of Thackeray and accused the ED of political vendetta.