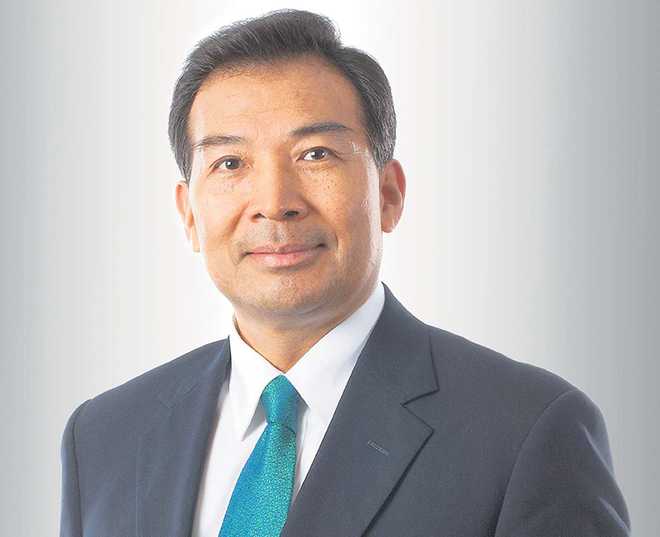 ON April 27 and 28, Wuhan, the capital city of Hubei province in China, was in the limelight when an informal summit was held between President Xi Jinping and Prime Minster Narendra Modi. The Wuhan Summit is significant, fruitful and unprecedented as a milestone in the history of bilateral relations. I sum up the outcomes.
Chemistry, friendship
This was the 13th get-together of the two leaders, creating a new model of engagement. President Xi told Prime Minister Modi that he had only hosted a foreign leader twice outside Beijing over the past five years of his tenure, and both were for Modiji. The two leaders spent nine hours together in seven events, including four one-on-one meetings, walking and tea-tasting along the lakeside, boat ride, and museum tour. The protocol arrangements eventually made the guest relaxed, comfortable and feel at home.
The talks started from friendly recalling of home diplomacy and long-time interaction between the two leaders. Modiji recalled his visit to the Three Gorges Dam when he was Chief Minister of Gujarat and President Xi's visit to Gujarat when he was presented a vegetarian birthday cake by President Xi.
Mutual trust
The two leaders agreed to continue to maintain strategic communication in different forms. They discussed strategic autonomy, concerted efforts to realise the Asian Century and reaffirmed that China and India are good neighbours, good friends and good partners.
The two leaders agreed to promote trade cooperation while mitigating trade deficit, strengthen exchanges in the fields of movie, sports, tourism, youth and local contacts. President Xi mentioned that he had watched Bollywood movies such as "Dangal". The two leaders also agreed to establish a high-level people-to-people exchange mechanism.
Deepen synergy
The two leaders exchanged in-depth views on governance. President Xi introduced China's "Two Centenary Goals", "Made in China 2025", employment, urbanisation, environment protection, particularly anti-corruption and poverty alleviation. Prime Minister Modi hoped the two sides could share their experience.
The two leaders further deepened their understanding with each other and shared similar views on the historical position, stage and goal of development of China and India. The two sides viewed each others' developmental intentions in a positive way and decided to build a Closer Developmental Partnership in an equal, mutually beneficial and sustainable manner.
Reinforce coordination
The two sides agreed to carry out "China India plus" cooperation in Afghanistan and speed up the economic cooperation under the BCIM framework. They exchanged views on how to coordinate in the WTO to jointly deal with trade frictions with the third party.
Prime Minister Modi briefed President Xi on India's "neighbourhood first" policy and the concept of "the world as one", which are quite similar with President Xi's idea of "neighbourhood diplomacy as high priority", and "to build a community of shared future for mankind". As two largest developing countries and emerging market economies, each with a population of over 1 billion, China and India are important engines of world economic growth and backbones of the world's multi-polarisation and economic globalisation.
Friendly negotiations
State Councillor and Foreign Minister Wang Yi has taken up the post of the Special Representative of China-India Boundary Question. The two leaders were committed to find solutions with regards to border disputes through the Special Representatives' Meeting while adopting confidence-building measures to uphold border peace and tranquility.
The informal summit can be traced back to the SCO Astana Summit last June when Modiji made the proposal. It was confirmed by the two leaders during the BRICS Xiamen Summit last September. Thereafter, there were many warm-ups and preparations for the informal summit. The Special Representatives of Boundary Question and Foreign Ministers exchanged visits in a short span of time. Particularly, upon the closing of China's Two Sessions on March 20, President Xi received a phone call from Modiji on his re-election.
It is better to understand if we look at Wuhan Summit in a bigger picture. From the global perspective, China and India are largely relevant to the evolving international structure of "rise of the east and decline of the west" and against the headwinds of anti-globalisation and protectionism. From the respective developments, we should share the developmental strategies and experiences as our combined population and GDP account for 40% and 20% of the world's total. From the bilateral perspective, how to coexist with each other, how to look at respective development and how to judge intentions, are key issues that urgently call for the strategic guidance from the leaders.
Strategic communications, meetings, heart-to-heart dialogues are important. Equally important is to implement the consensus, transmit personal friendship between the two leaders down to the common people, and take more concrete actions. Wuhan Summit is not a talk shop and we have a lot of work to do in the future such as trade deficit mitigation, acceleration of BCIM process, cooperation in Afghanistan and establishment of high-level people-to-people exchange mechanism. Building on these efforts, we can accumulate more consensus for the following summits such as SCO Summit in Qingdao, BRICS Summit in South Africa and G20 Summit in Argentina this year where two leaders are likely expected to meet again.
Top News
Gory details of crime emerge, Delhi court takes cognisance o...
Lt General Upendra Dwivedi said Northern Command is in a hig...
Earlier, on January 13, the cut-off date was extended from M...
Rahul Gandhi was speaking for the first time in the House af...
Union minister hits back after Rahul Gandhi's anti-Adani and...