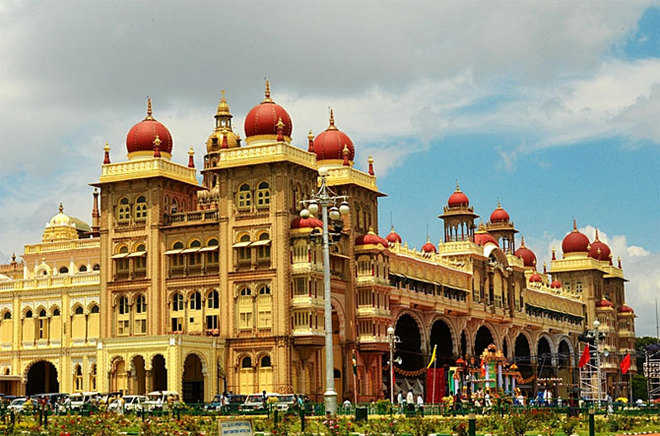 New Delhi, February 15
Mysuru in Karnataka has retained its position of the cleanest city in India, followed by Chandigarh, whereas Dhanbad in Jharkhand and Prime Minister Narendra Modi's constituency, Varanasi, are among the 10 least clean cities.
These are the findings of the first-ever cleanliness ranking of cities since Swachh Bharat Mission was launched in October 2014. The survey, which was released by Urban Development Minister Venkaiah Naidu, covered 73 cities, including 51 cities with more than 10 lakh population, on cleanliness and sanitation.
"Swachh Survekshan-2016 is primarily intended to measure the impact of the efforts under Swachh Bharat Mission launched after the survey of 2014," Naidu said.
Mysuru has topped the list followed by Chandigarh, Tiruchirappalli and NDMC area of the National Capital, while Dhanbad in Jharkhand has been ranked the worst. The city of palaces was ranked first in the list of 476 cities last year.
Other cities which have found place in 10 cleanest category in the survey, conducted by the Quality Council of India, include Visakhapatnam (Andhra Pradesh), Surat (Gujarat), Rajkot (Gujarat), Gangtok (Sikkim), Pimpri-Chindwad (Maharashtra) and Greater Maharashtra.
The least clean cities included Dhanbad (Jharkhand), Asansol (West Bengal), Itanagar (Arunachal Pradesh), Patna (Bihar), Meerut (Uttar Pradesh), Raipur (Chhattisgarh), Ghaziabad (Uttar Pradesh), Jamshedpur (Jharkhand), Varanasi (Uttar Pradesh) and Kalyan Dombivili (Maharashtra).
"Cities from South and West continue to do well overall but those in other parts of the country, particularly in the North, are beginning to catch up with the traditional leaders," Naidu said.
"The results of the survey were analysed to identify the top leaders, aspiring leaders, cities where accelerated efforts need to be made and the slow movers," he added.
Last cleanliness survey was conducted in 2014 among 476 cities with a population of 1 lakh and above and its results were announced last year. That survey was done before the launch of Swachh Bharat mission.
"This (ranking) is meant to help the cities know where they stand in absolute terms and in relation to others besides what more needs to be done by each city to ensure sanitation. In that sense, the survey is more holistic, participatory, purposeful and meaningful for future guidance and evolving course of action," the minister added. — PTI
Top News
The former military ruler had left Pakistan in March 2016 fo...
After his failed misadventure in Kargil, Musharraf deposed t...
Military shoots down the surveillance balloon in Atlantic Oc...
The incident took place on Friday when Kambli reached his fl...
CM said only manual excavation of sand will be permitted in ...