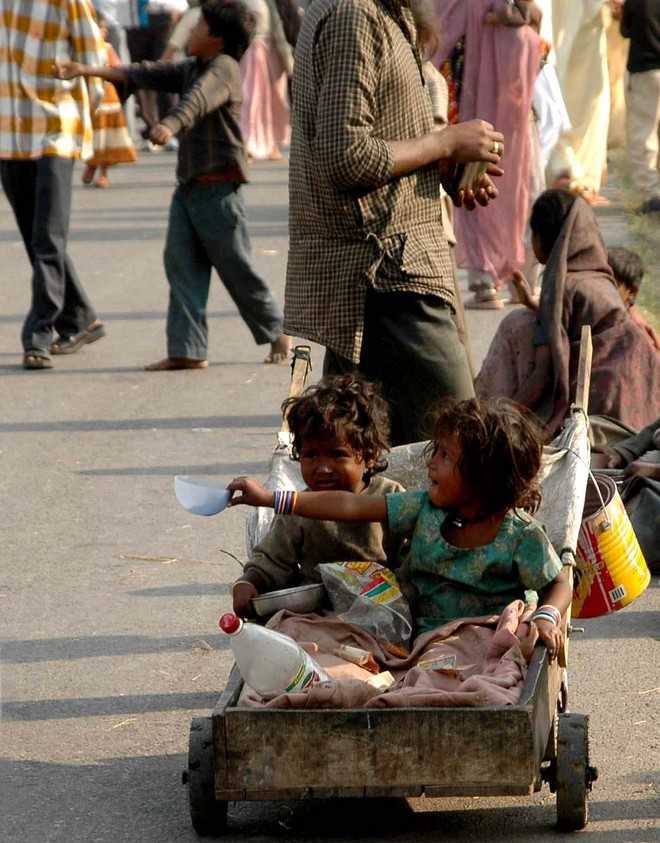 New Delhi, March 21
Union Minister for Social Justice Thawar Chand Gehlot on Wednesday said West Bengal has the highest number of beggars and vagrants in India.
The country in total has over four lakh beggars, with the highest 81,000 beggars in West Bengal, while Lakshadweep merely has two vagrants.
At least 4,13,670 beggars reside in India, which consists of 2,21,673 males and 1,91,997 females.
Gehlot in a written reply to Lok Sabha quoted a 2011 census and mentioned that Uttar Pradesh and Andhra Pradesh stood at second and third positions, with 65,835 and 30,218 beggars respectively.
The union territories have the least number of beggars.
As per the government report, there are only two beggars in Lakshadweep, while Dadra Nagar Haveli, Daman and Diu and the Andaman and Nicobar islands have 19, 22 and 56 vagrants respectively.
Amongst the UT's New Delhi and Chandigarh have the largest numbers of beggars. In the national capital there are 2,187 beggars and where as the city beautiful homes 121. — ANI.
Top News
Protesters call for economic boycott from Monday to Wednesda...
National capital's 24-hour average air quality index recorde...
The counting of votes will take place on December 7
French Ambassador Emmanuel Lenain offers full support to Ind...
Spent around 45 minutes with his mother before leaving for t...