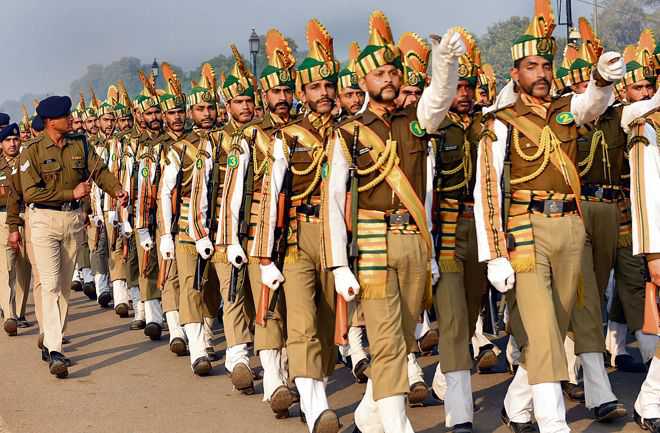 Vijay Mohan
Tribune News Service
Chandigarh, January 31
In a judgment that has implications for thousands of officers from the Central Armed Police Forces (CAPFs), the Delhi High Court today struck down rules that prescribe different retirement age for different ranks and directed the Union Government to fix a uniform age of superannuation for all ranks.
At present, the retirement age of officers of the rank of Commandant and below in CAPFs, earlier known as paramilitary forces, is fixed at 57 years while officers of the rank of Deputy Inspector General and above retire at 60. Incidentally, retirement age is different for different ranks as well as for various branches in defence forces too and certain contentions on this issue are pending for adjudication.
Disposing of a bunch of petitions, a Division Bench comprising Justices S Muralidhar and Sanjeev Narula directed the Ministry of Home Affairs to take all consequential steps within four months to decide a uniform retirement age for all members of CAPFs irrespective of their rank, thus bringing them all on par and fix the date from which the changed retirement age will take effect.
The Bench observed rules prescribing retirement age of 57 for those of the rank of Commandant and below in Indo-Tibetan Border Police (ITBP), Border Security Force (BSF) and Central Reserve Police Force (CRPF) as against 60 for officers above rank of Commandant were discriminatory and violative of Articles 14 and 16 of Constitution.
The Bench observed that the retirement age for all officers in Assam Rifles and Central industrial Security Force, which too are part of CAPFs, is already 60 years. Further, the Seventh Pay Commission and each of the CAPFs themselves had already opined that discrimination in the matter of retirement age must be done away with.
Although 19 officers from the ITBP, BSF and the CRPF had filed petitions challenging the rules, the Bench directed that its orders will be implemented across the board for all members of the CAPFs without the respondents insisting on each of them approaching the court for identical relief. The judgment will also apply to members of other CAPFs like the Sashastra Seema Bal if they are identically placed as the petitioners.
Rules out reinstatement of retirees
Observing that most of the petitioners have since retired, HC clarified judgment won't have the effect of their reinstatement
In view of the principle of no work, no pay, it will also not have effect of their being entitled to any arrears of pay for any further period beyond retirement
However, they will benefit in terms of calculation of retirement benefits, including pension and gratuity
Differential period in event of enhancement of retirement age will be added to period of service actually rendered by each of them