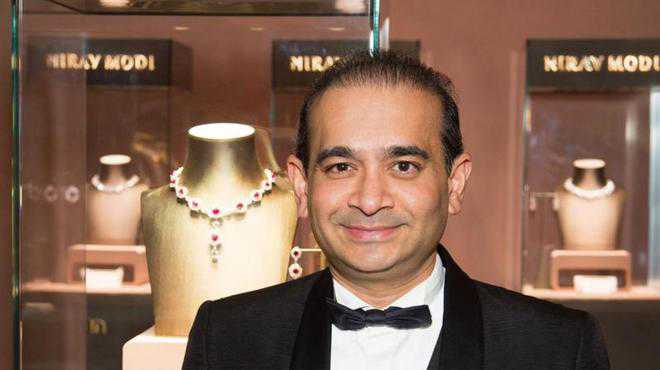 Shiv Kumar
Tribune News Service
Mumbai, February 15
Diamond merchant Nirav Modi, wanted for allegedly defrauding the Punjab National Bank (PNB) of over Rs 11,000 crore, left India with his family on January 1 this year, say Central Bureau of Investigation (CBI) sources. Modi, his wife Ami, brother Nishal and relative Mehul Choksi, all wanted in connection with the bank fraud, left India weeks before the PNB filed a case against them with the CBI.
While Modi is an Indian citizen, his wife holds American citizenship and his brother Nishal is a citizen of Belgium.
(Follow The Tribune on Facebook; and Twitter @thetribunechd)
A lookout notice was issued by the Interpol against all of them on January 31 after the PNB filed its first complaint on the fraudulent transactions with the CBI.
The family owns residential and commercial properties all over India but their businesses are based in different parts of the world. A flat owned by Ami in Mumbai has already been sealed by the Enforcement Directorate. Most of Nirav Modi's operations were in Antwerp, Belgium, and China. Like others in the diamond trade, he and his associates may have been buying and selling diamonds within his family. The genuineness of the trades would be difficult to ascertain since the operations are based abroad.
"Nirav has opened stores in New York, Las Vegas, Singapore and London though he had been concentrating on China in the past few years," said a source in the diamond trade. Only last week, a Nirav outlet was opened at Macau. There are two more stores in the former Portuguese enclave and four more in Hong Kong. He had been raising funds from investors with the promise of opening 100 stores in major cities of the world by 2020. His companies had been buying prime properties in Mumbai, Delhi and Bengaluru as part of its expansion plans.