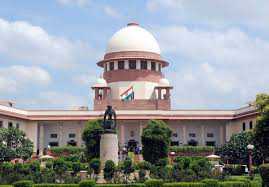 Satya Prakash
Tribune News Service
New Delhi, February 15
The Supreme Court on Friday asked the government to ensure that non-bureaucrats were also appointed as Information Commissioners in the Central and state information commissions and the vacancies were filled timely and in a transparent manner.
"We expect that Information Commissioners are appointed from other streams, as mentioned in the (Right to Information) Act and the selection is not limited to government employee or ex-employee," a Bench said.
The Bench — which on January 29 wondered why only bureaucrats were appointed — directed the government to "fill vacancies without delay."
The verdict came on a PIL filed by activist Anjali Bhardwaj, who said it would go a long way in ensuring that people get basic information in time.
On criteria
Terms and conditions for the appointment of CIC and Information Commissioners should be the same as applicable to CEC or Election Commissioners
Terms and conditions must be put on website and the criteria for shortlisting the candidates should be made public for transparency