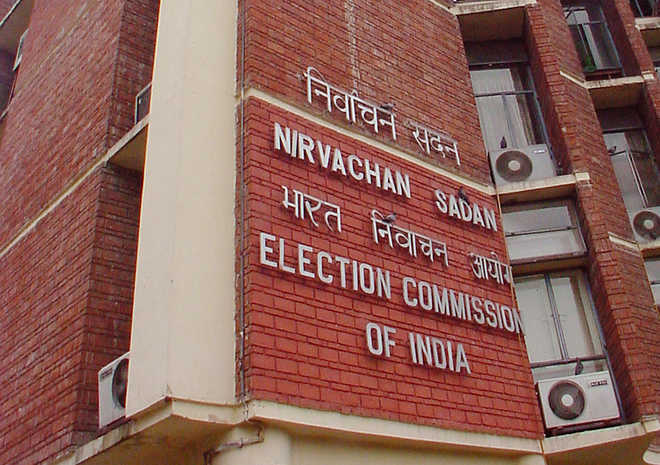 Tribune News Service
New Delhi, May 25
The Election Commission of India said on Saturday there was no mismatch between Electronic Voting Machines (EVMs) and Voter-Verified Paper Audit Trail (VVPAT), an official said on Saturday.
A senior official of the Election Commission of India said that all 20,625 EVMs at 4,129 assembly constituencies had been successfully matched with their corresponding Voter-Verified Paper Audit Trail (VVPAT) slips—a process that led to counting spilling over into the next day. He said the only mismatch found was in one polling station in Andhra Pradesh, which he put down to "human error".
"The most common human error leading to VVPAT mismatch is when a poll officer forgets to clear the mock poll date before the final voting begins. The Commission will ascertain the exact reason for the error in Andhra Pradesh soon," the official said.
This is the first Lok Sabha election covered completely with VVPAT units, necessitated by a Supreme Court order on April 8 directing the commission to compulsorily verify VVPAT slips with EVM count in at least five polling stations of every assembly segment.
Some 22.3 lakh ballot units, 16.3 lakh control units and 17.3 lakh VVPATs were used in the elections. Of these, the commission counted verification slips from 20,625 VVPATs, the official said.
Opposition parties had submitted a memorandum to the commission a day before elections, asking for a 100 per cent VVPAT verification in case of a mismatch between EVM and VVPAT tallies. The commission however rejected the demand saying that this would delay the counting process.
Ladies and gentlemen, here is the most awaited critical result of #Elections2019 :

EACH and EVERY paper ballot on 20625 VVPAT machines in all 4000 plus assembly segments across all 542 LS seats has been counted, tallied and confirmed.

Not a single mismatch.#ThankYouEVM

— Yashwant Deshmukh 🇮🇳 (@YRDeshmukh) 25 May 2019
The Chief Election Commissioner, Shri Sunil Arora, accompanied by Election Commissioners Shri Ashok Lavasa and Shri Sushil Chandra, called on President Kovind at Rashtrapati Bhavan pic.twitter.com/gfSCslkQxx

— President of India (@rashtrapatibhvn) 25 May 2019