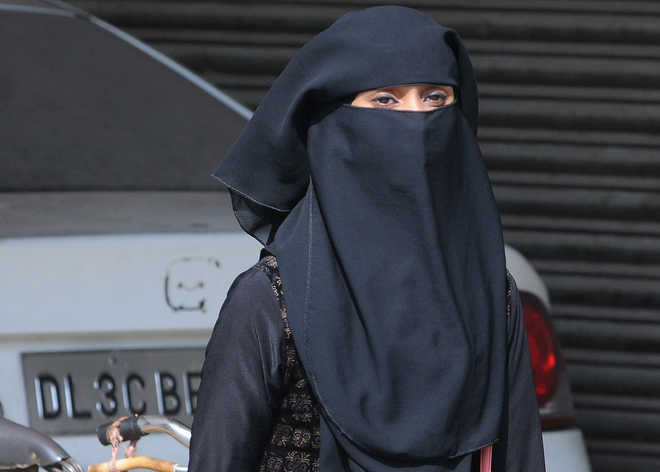 New Delhi, September 19
India's neighbours Pakistan, Bangladesh and Sri Lanka are among the countries that banned the practice of instant triple talaq prevalent among Muslims for divorce.
India and 22 other countries have banned the practice.
In Pakistan and Bangladesh, it requires the man who wishes to divorce his wife to give the 'arbitration council' a written notice of his having done so, and supply a copy of the same to his wife.
In Pakistan, triple talaq was abolished when it issued its Muslim Family Law Ordinance in 1961, according to Geo News.
In Afghanistan, divorce through three pronouncements made in only one sitting is considered to be invalid.
Sri Lanka's Marriage and Divorce (Muslim) Act, 1951, as amended up to 2006, banned triple talaq, according to a report by Pakistani scholar Muhammad Munir.
India's Supreme Court last year banned instant triple talaq or 'talaq-e-biddat' practised by some in the Muslim community, saying it was "unconstitutional".
The other countries where instant talaq is banned are Turkey, Cyprus, Tunisia, Algeria, Malaysia, Jordon, Egypt, Iran, Iraq, Brunei, the UAE, Indonesia, Libya, Sudan, Lebanon, Saudi Arabia, Morocco and Kuwait.
The Union Cabinet approved Wednesday an ordinance to ban the practice of instant triple talaq, with Law Minister Ravi Shankar Prasad saying there was a "compelling necessity" to bring the measure as instances of 'talaq-e-biddat' continued unabated despite the Supreme Court striking it down.
Under the proposed ordinance, giving instant triple talaq will be illegal and void and will attract a jail term of three years for the husband.
Describing the practice of triple talaq as "barbaric and inhuman", Prasad on Wednesday said nearly 22 countries have regulated triple talaq but gender justice was given a complete go-by in a secular country like India because of blatant vote bank politics. - PTI
Top News
The Khalistan sympathiser said if the state government had t...
'Let us not be selective,' Solicitor General said while insi...
Counting of votes will take place on May 13
Deplores attempts by Rahul Gandhi to draw parallels between ...
Petitioner sought more time from the court for producing evi...