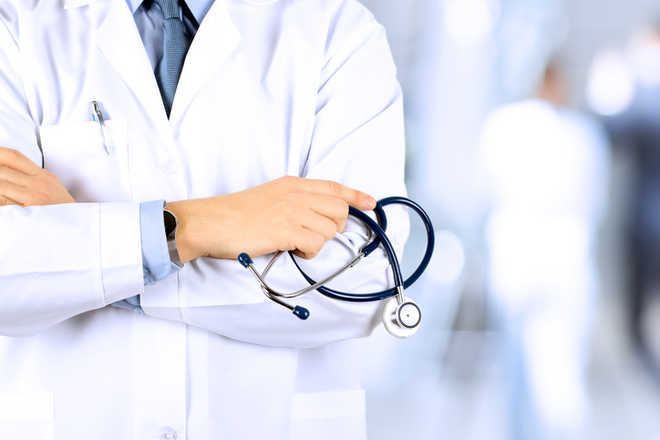 Varinder Singh
Tribune News Service
Jalandhar, December 24
Pakistan's loss is India's gain for the former is seeing a decline in decades old medical tourism from Afghanistan which is now moving to India.
The term medical tourism points towards people travelling from their own country to another country for the purpose of treatment.
Interestingly, the Pakistan Government had admitted on Friday that the number of medical tourists hailing from neighbouring Afghanistan to Pakistan was trickling down owing to border management policy, increasing difficulties faced by Afghanis in getting Pakistani visa, compulsory police reports and security clearances and unnecessary security checks at border crossing point.
Another bunch of factors listed by Pakistan's Ministry of Commerce behind diversion of medical tourists from Pakistan to India was escalating medical costs and difficulties faced by Afghan nationals in getting doctor's appointments and even accommodations in Pakistan.
The grim admission has come in the shape of a written reply of Pakistan's Ministry of Commerce to country's Member of National Assembly Mahesh Kumar Malani.
Pakistan used to be the top medical tourism destination for Afghan nationals until 2016 due to factors such as common language, culture and lesser treatment costs.
But post 2016, the Afghan medical tourist influx has got diverted to North India—and even to Punjab—for comparatively cost-effective treatment facilities and easy availability of specialist doctors.
"New Delhi, Gurugram and Noida continue to be the preferred cities for Afghan nationals. A number of them have also started coming to Punjab. We have performed heart surgery on a couple of such Afghani patients," said Dr Charanjit Singh Pruthi, the managing director of the Jalandhar-based BBC HeartCare and Capitol Hospital adding treatment was more than 50 per cent cheaper in India compared to Pakistan.
Dr Kuldip Singh, a Ludhiana-based laparoscopic surgeon, said if a major chunk of Afghan patients come to New Delhi, a number of kidney, heart and knee-replacement patients have started coming to Ludhiana.
Earlier, Afghans landing at New Delhi's IGI Airport for treatment were "usurped by 'conduits" of a number of Delhi-based hospitals, the insiders say.
But, now Afghanis are more aware about availability of cheap medical facilities in other parts of North India thanks to the Internet and other communication channels back in Afghanistan.
"Actually, most of Afghan patients are not that rich so they have started looking for cost-effective alternative healthcare facilities even within India," observed Ludhiana-based renowned dentist Dr Vivek Saggar.
Amarjit Singh, India's Protector General of Immigrants based in New Delhi, who has earlier been posted as the Consul General of India in Herat (Afghanistan), observed that more than 500 Afghan tourists were granted Indian visa daily from Herat-based Indian consulate alone.
"From the entire country (Afghanistan), the number reaches thousands. Eighty per cent of Afghans seeking Indian travel visa in fact, come here to seek medical help. Since, they find seeking Indian medical visa a bit cumbersome most of Afghans come here on travel visa and go back after getting themselves treated," said Amarjit Singh while talking to The Tribune.