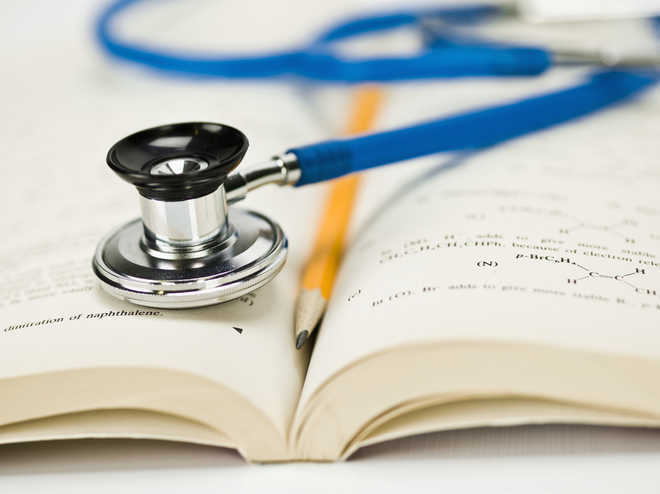 Aditi Tandon
Tribune News Service
New Delhi, March 20
Parliamentary Standing Committee on Health on Tuesday rejected central government's proposals to allow practitioners of alternative medicine to deal in modern medicines.
The panel, which tabled its report on the National Medical Commission Bill—which moots a commission to replace the Medical Council of India— rejected cross-discipline permissions, and called for criminal action against medical professionals who practise without licenses.
The Bill allows practitioners of alternative medicines such as Ayush, homeopathy, and siddha to practise modern medicine upon taking a "bridge" course.
The panel headed by Samajwadi Party leader Ram Gopal Yadav suggested that states should be allowed to take up measures that could held enhance the capacity of Ayush experts, and added that bridge courses should not be made a mandatory provision in the present Bill.
The panel also suggested that the central government should consider using the MBBS final year examinations to assess medical graduates instead of conducting exit examinations as suggested in the Bill, and let also allow states to conduct the examination.
Although panel generally approved of replacing the MCI with a new body, it said that the replacement commission should have a higher elected component that the one the Bill proposes.
The Bill also says five out of 25 NMC members will be elected, but the committee wants the number to be 9.
Among the panel's more revolutionary suggestions—made in an attempt to stem corruption that is witnessed in the MCI—is that all NMC members should declare in advance their conflict of interests as well as personal assets.
It also recommends mandatory rural posting for all MBBS doctors and prescribing a period of compulsory working in the country for Indian medical graduates and postgraduates to prevent them from leaving immediately after graduation.
Top Stories