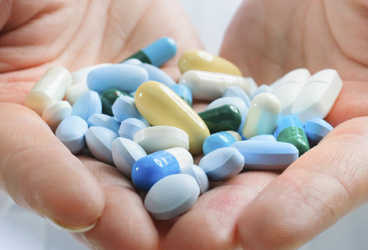 Aditi Tandon
Tribune News Service
New Delhi, September 13
The World Health Organization (WHO) has warned member nations against the return to pre-antibiotic era on account of excessive and indiscriminate use of life-saving medicines and their over-the-counter sales.
The concern was expressed this week at the South East Asia Region meeting of the WHO at Dili, capital of Timor-Leste where the organisation called for national action plans to respond to emerging threats of antimicrobial resistance.
"Immediate action is needed to stop the world from heading towards pre-antibiotic era in which all achievements made in prevention and control of communicable diseases will be reversed. Common infections and minor injuries which have been possible to treat for decades may once again kill millions. Resistance to antibiotics will make complex surgeries and management of several chronic illnesses like cancer extremely difficult," said Poonam Khetarpal Singh, Director, WHO South East Asia region.
The WHO asked countries to strengthen monitoring of the extent and cause of antibiotic resistance, improve infection-control practices in hospitals and regulate and promote appropriate use of medicines.
Without effective antimicrobial medicines, a number of common infections such as hospital-acquired ventilator-associated pneumonias, urinary tract infections, diarrhoea, gonorrhoea, tuberculosis and malaria, are already becoming hard to treat.
A recent forecast of the human and economic cost on account of antimicrobial resistance going unchecked is 10 million deaths a year globally and 2 to 3.5 per cent less global gross domestic product by 2050.
Back in India, fears of emergence of "superbugs" (bacteria that have a unique ability to produce enzymes that inactivate antibiotics) first arose in 2009 when UK-based researchers reported a new antibiotic resistance phenomenon in the form of enzyme NDM 1 (New Delhi metallo-B lactamase 1). It was produced by a gene that British scientists found in a Swedish patient who had undergone a surgery in New Delhi. The gene could be transferred between bacterial species and gave them resistance to drugs.
The Health Ministry had then rejected reports of superbugs in India, but fears continued to mount with multi-drug resistant bacteria reported in hospitals in Chennai and Haryana. A study in Lancet had showed NDM 1 in drinking and seepage water in Delhi adding to fears about resistance bacteria.