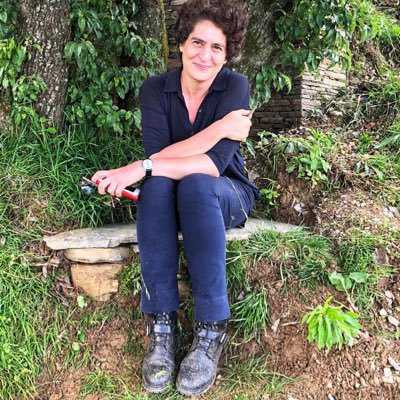 New Delhi, March 14
Congress General Secretary Priyanka Gandhi Vadra's change of display picture on Twitter—from a sari-clad look to one in a pair of jeans—got the social media world talking.
Gandhi joined Twitter over a month ago and has 2,56,000 followers.
On Wednesday, she changed her Twitter profile picture the one in which she was in a maroon sari with a long-sleeved blouse. Her new avatar flaunted jeans and a blue shirt.
The change in the profile picture got Twitterati talking.
"Priyanka Vadraji's make-up for election campaign, change the jeans and wear the sari, leave the English and try to make fool in Hindi. Husband is under investigation for list of scams and herself talks about country. Sheer shameless. All her rallies must be boycotted," a user said.
"Gandhiji always wore one type of clothes. But what about you. Sometime jeans and top, other times sari. Not confident about your clothing? Do you think people can be be fooled by wearing sari," another added.
Gandhi did not just invite trolls, there were quite a few compliments that came her way, as well.
"Finally a woman politician wearing jeans in Twitter DP, in public...Priyanka, takes it a notch higher," one user wrote, while another commented: "A tight slap to all who criticised her for wearing sari only at the time of elections... Plain, simple and just her..... Take that Bhakts?" A user said: "I love Priyanka Gandhi's new Twitter DP. Cool and causal in denims. She is the modern Indian woman who is comfortable in a sari and pair of jeans and is not afraid to let the world know she wears both. We need such open and liberated women politicians in India."
Priyanka's decision to change the profile picture is seemingly a reply to Bharatiya Janata Party (BJP) MP Harish Dwivedi, who passed a remark on her appearance after she joined Twitter on February 11.
Dwivedi had said: "When Gandhi visits UP (Uttar Pradesh), she is in a sari and wears sindoor, while she wears 'jeans and top' in Delhi." Congress President Rahul Gandhi appointed younger sibling Priyanka Gandhi Vadra as the eastern Uttar Pradesh in-charge on January 23. — IANS
Top News
Navy Day: Looking to procure long-range drones, says Admiral
Discuss Russia-Ukraine war, highlight emerging security chal...
Ph-2 Asks voters to turn out in large numbers
Centre sealed | 10 staffers detained | Owner absconds