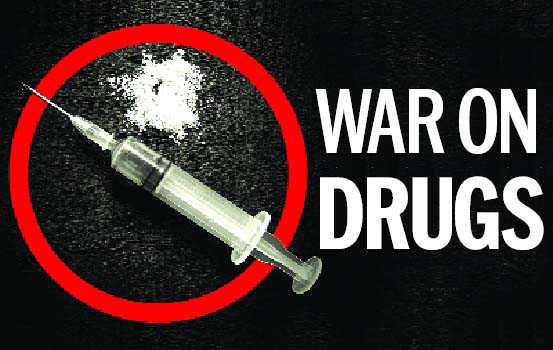 Aparna Banerji
Tribune News Service
Jalandhar, July 8
With Punjab banning the sale of syringes without prescription, these are now being sold online without any check.
Chemists say that syringes (as such) are not covered under the Drugs and Cosmetics Act, 1940, and that the orders prohibiting their sale issued by DCs or divisional commissioners are "not as per the law".
The chemists, numbering 2,400 in Punjab, had raised the issue with the Additional Chief Secretary on July 4, warning that online sale of syringes would push the addicts to opt for intoxicants, such as cough syrups, sold over the counter and Schedule H1 drugs (sold on prescription). To press their point, they plan a statewide strike on July 30.
Meanwhile, 12 to 13 e-pharmacies are doing brisk business. Surinder Duggal, general secretary, Punjab Chemist Association, says while chemists sell a carton of 100 syringes for Rs 350, online portals sell it at discounted rates of Rs 300 or less. "You can order unlimited syringes. There is no check. Worse, forged and photostat copies of doctors' prescriptions are being furnished online to order habit-forming drugs."
GS Chawla, state president of the Punjab Chemist Association warns syringes will now be sold at inflated rates. "With little check on the disposal of bio-medical waste, addicts will look for these in hospital bins. And sharing syringes will make them more vulnerable to communicable diseases."
Top News
The minister inaugurates Chief Judicial Magistrate court, Ma...
'I am Rahul Gandhi, not Rahul Savarkar,' he said when asked ...
Former Union Minister Ravi Shankar Prasad says stay on convi...
The plea is filed by a Kerala-based social activist
Amritpal has been on the run since March 18