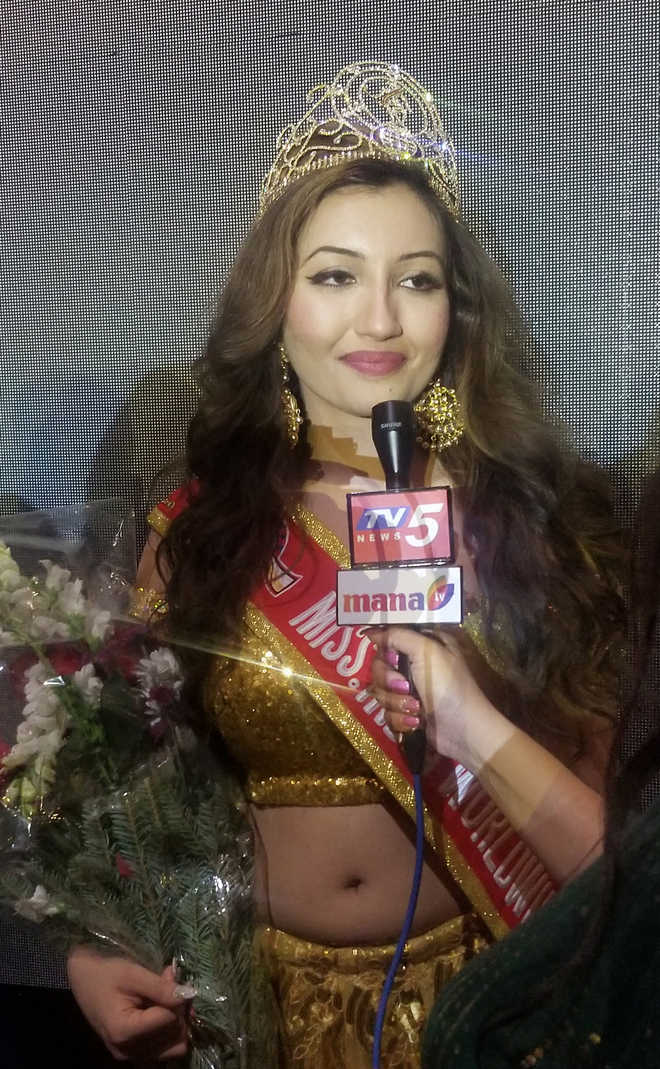 Raj Sadosh
Abohar, December 15
Punjab-born Indian-American Shree Saini has been crowned Miss India Worldwide 2018 at a pageant held in the Fords City of New Jersey.
Sakshi Sinha from Australia and Anusha Sareen from the UK were declared first and second runner-ups in the 27th edition of the pageant. Indian-origin girls from 17 countries participated this year. Organised by the New York-based India Festival Committee, the pageant is said to be the oldest and largest event for the Indian diaspora. Shree, 22, who was told by the doctors that she could never dance after being fitted with a pacemaker at the age of 12, said one should never give up.
"I truly believe your legacy is defined by how you make others feel and the positive difference you make in your lifetime," said Shree, who started her non-profit organisation when she was 15.
Pursuing a double degree in public administration and business from the University of Washington, Shree was crowned Miss India USA last year. In a Facebook post, she said it was her childhood dream to participate in a beauty pageant.
There were celebrations in Abohar as Shree's maternal grandparents live here. The couple—Tilak Raj Sachdeva, a small farmer and businessman, and his wife Vijay Luxmi, a retired government schoolteacher—exchanged sweets with their relatives and supporters today. Shree had visited Abohar along with her mother a week before Diwali to seek blessings from her grandparents for the pageant.
India's Mandeep Kaur Sandhu, who hails from Haryana, was crowned Mrs India Worldwide 2018. A mother to a boy, she lost her husband in a road accident in the first year of her marriage. "I decided to stay single to show to all those who told me that I cannot raise a child alone being a widow. I am here to represent all widows. If I can do it, you can do it too," she said. (With PTI inputs)