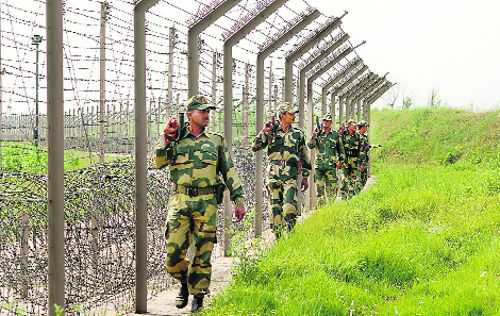 Vijay Mohan
Tribune News Service
Chandigarh, February 5
The Supreme Court today paved the way for grant of Non-Functional Upgradation (NFU) to officers of the Central Armed Police Forces (CAPFs) that function under the Home Ministry, thereby giving them the same financial benefits as are being enjoyed by officers in other government cadres.
Ruling that CAPFs — CRPF, BSF, ITBP, CISF, RPF and SSB — are part of the Organised Group-A Services (OGAS), a Bench comprising Justices Rohington Fali Nariman and MR Shah upheld an earlier order of the Delhi High Court that had directed the Centre to grant NFU to officers of these uniformed forces.
The NFU scheme, implemented in 2008, entitled IAS officers and other designated OGAS officers to get pay scale of the highest promoted officer of their batch even if they were not promoted. The affected non-promoted officers are given the higher grade two years after their batchmates are elevated.
While almost all government organisations received the benefit of NFU, it was denied to members of the defence forces and CAPFs. Officers from the defence forces, too, have sought judicial intervention and their case is also pending before the SC. Dismissing appeals filed against the HC order, the apex court held that from the material on record, more particularly the monographs published by the Department of Personnel and Training right from 1986 to date, CAPFs have been shown to be a part of the Central Group "A" Services after conducting the exercise of cadre review, etc.
The SC observed that the purpose of NFU was to give relief to Group "A" officers facing the problem of stagnation as fallback option when regular promotions do not come into various factors. "It has come on record that CAPFs are facing a huge problem of stagnation. On one hand, they are not being granted the promotion as most of the promotional posts are filled in by deputation and, on the other, they are denied NFU," the Bench said.
The Centre had contended before the Supreme Court and the High Court that CAPFs could not be considered as OGAS because they did not fulfill the stipulated criteria, but it was overruled. Earlier orders issued by the Home Ministry denying NFU to CAPFs have also been quashed. In the same judgment, the apex court also granted similar relief to officers of the Railway Protection Force.