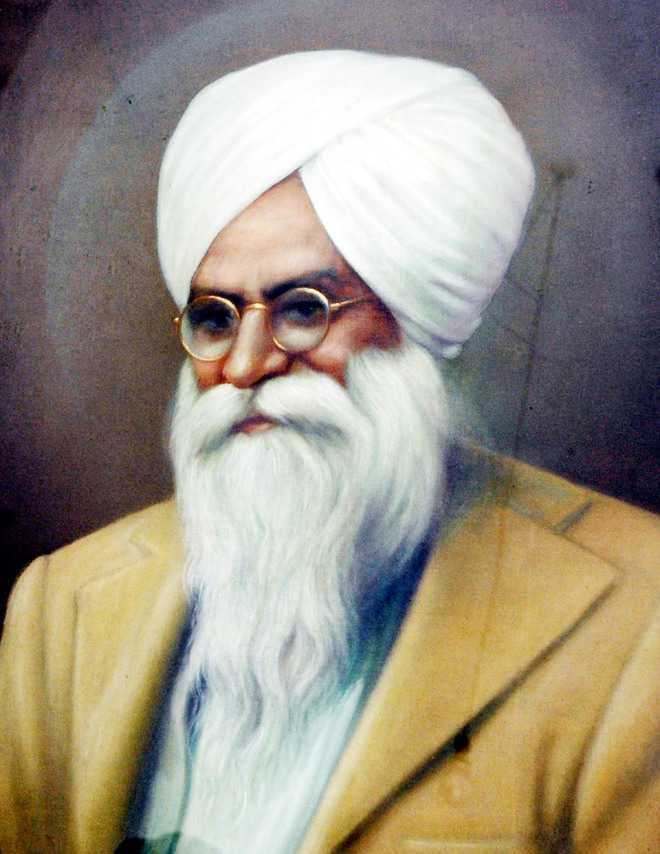 Aditi Tandon
Tribune News Service
New Delhi, July 1
As Kashmir gets back to normalcy, a Delhi-based Punjabi literary centre has prepared its own contribution to the ongoing national efforts aimed at healing the Valley of its wounds.
Bhai Vir Singh Sadan has published a unique Kashmiri translation of the Punjabi poems the Father of Modern Punjab Literature Bhai Vir Singh wrote over a span of many years starting 1922 when he first visited the Valley. From then on, he returned to Kashmir every summer to capture its virgin beauty in thoughts and words.
The title of the anthology — "A Valley Nonpareil" — is a literal translation of Bhai Vir Singh's famous poem describing Kashmir as "Tukdi jag ton niari".
Featuring 40 poems, each illustrated by a photograph of the location that inspired the work, the book will be unveiled by Jammu and Kashmir Governor NN Vohra at a special ceremony in Srinagar tomorrow. Each verse bears the Kashmiri and English translation of the original Punjabi poem on Kashmir by Bhai Vir Singh.
The work brings to life the Valley's diverse heritage using the poet's tender verse which often laments how Kashmir's beauty has become its bane. The works mirror Kashmir in all its glory as the poet reflects on the Punjabi love legend of Heer and Ranjha unfolding on the banks of Chenab, captures the beauty of Kashmiri damsels, relishes the cadences of Valley's countless streams and even rues the axing of grand Kikars.
A rare gem in the work is a photograph of Bhai Vir Singh basking in the beauty of Alpathar he visited on September 7, 1927 — a picture Sadan's Director Mohinder Singh dug out from the archives as evidence of how the Valley inspired generations of saints, artistes and writers alike. Yet another Bhai Vir Singh poem the book reproduces is on Gulmarg. It carries as an illustration a postcard the poet himself wrote on August 10, 1928.
Then there is an especially heartwarming longish "Dumel de Panian da Naad" in which Bhai Vir Singh traces the heritage of Kashmir and its rendezvous with Lord Rama, Lord Krishna, Lord Budhha and Guru Nanak.
Referring to the association of Sikh Gurus with the Valley, the poet dwells on Guru Nanak's dialogue with Pandit Brahm Das in Srinagar on his way to Kailash Parbat. He then captures the Valley's age-old tradition of peaceful coexistence by writing of how Gurdwara Matan Sahib and the temple in the memory of Brahm Das stand side by side in Kashmir, as testimonies to its s all embracing culture.
"How could such a land and beautiful Valley become a centre of conflict?" wonders the poet.
The book has a preface by former Prime Minister Manmohan Singh, a foreword by NN Vohra and an introduction by eminent litterateur Dr Surjit Patar.
Top News