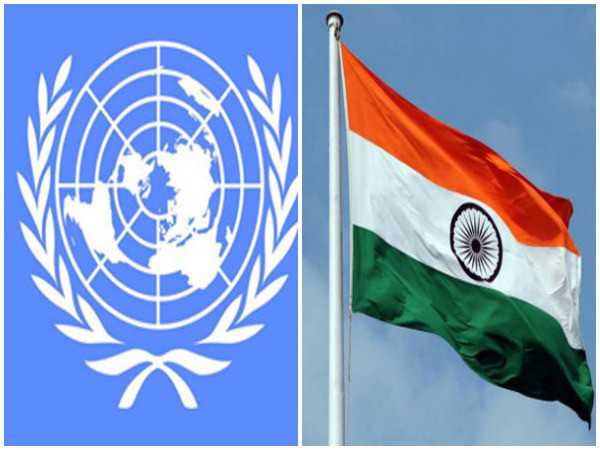 Washington, September 27
A resolution has been introduced in the US House of Representatives by two influential lawmakers to support India's permanent membership in the UN Security Council, saying the time has come to recognise India's role in increasing global prosperity.
Introduced by Congressman Ami Bera, Vice Ranking Member on the House Foreign Affairs Committee, and Congressman Frank Pallone, founder of Congressional Caucus on India and Indian Americans, the resolution would put the House officially on record in supporting India's bid.
Currently it has seven original co-sponsors.
"As the world's oldest democracy and the world's largest democracy, the United States and India share common values and a growing partnership on many fronts, especially defence cooperation," said Bera.
"India plays a critical role as a strategic partner for the United States and is a pillar of stability in South Asia.
The five permanent members of the United Nations Security Council reflect the world as it was 60 years ago, and it's time we recognise India's role in increasing global prosperity," he said.
Bera said securing a permanent spot for India on the UN Security Council would strengthen democracy around the world.
"At a time when international relations are being redefined, we should acknowledge and empower those nations that share our enduring core values," Pallone said.
Pallone said it was in the interests of the US and the world to have a UN Security Council whose members combine military strength with respect for democracy and pluralism, and an appreciation of the dangers posed by rouge states and terrorist groups.
Follow The Tribune on Facebook; and Twitter @thetribunechd)
"India belongs on the UN Security Council and it is imperative that Congress makes this clear to the Trump administration and the world," Pallone said.
The UN Security Council still reflects the world as it was in 1945 when the United Nations was created, a Congressional statement said.
Despite the fact that the UN has grown from 51 member nations at its inception to nearly 200, the Security Council has not grown to reflect these changes. There are currently five permanent members of the council, including the US, the UK, Russia, China and France.
The bill was introduced on the last day of the UN General Assembly session in New York. —PTI
Top News
Johnson, 58, will remain in charge at 10 Downing Street unti...
At a one-hour meeting in Bali, Jaishankar and Wang look forw...
Raghav Chadha and Arvind Kejriwal in attendance
'Chhote da number vadde ton baad hi aunda hai', says Chadha,...
The case dates back to 2015