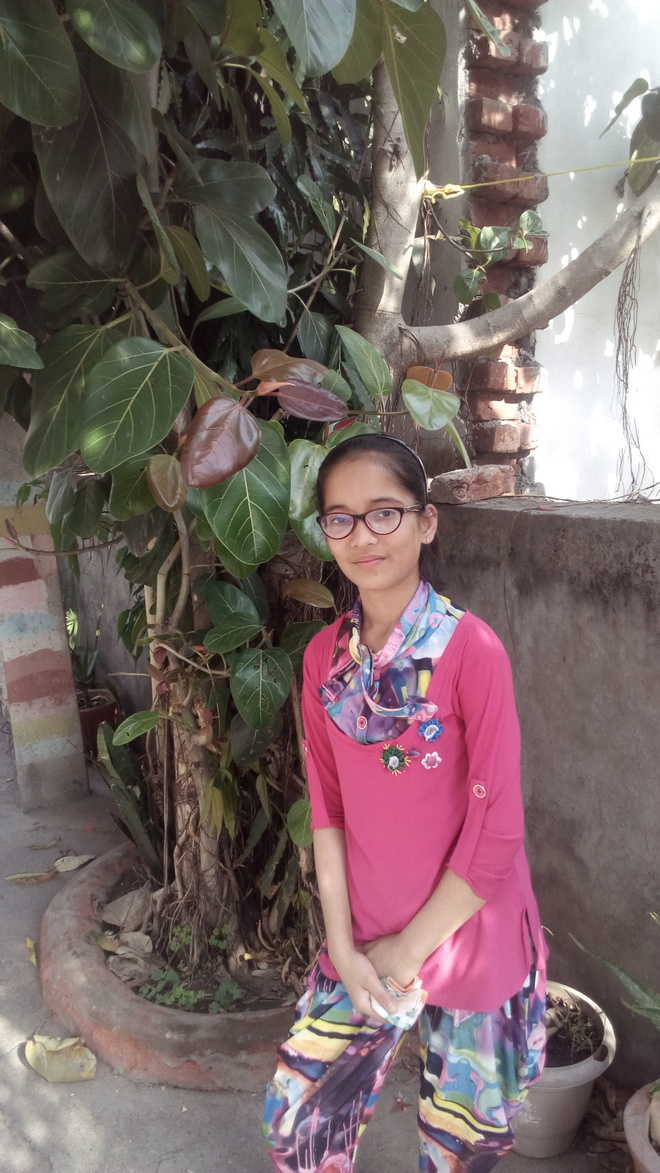 Seema Sachdeva
Tribune News Service
Chandigarh, April 17
"Nine-year-old sues Indian government on climate change" — the headline was a head-turner. So should be the cause, implores Ridhima Pandey.
The class 6 student from Haridwar has been the driving force behind a 52-page petition before the National Green Tribunal on how the government has failed to scientifically tackle climate change, and how environment protection laws continue to be routinely flouted.
(Follow The Tribune on Facebook; and Twitter @thetribunechd)
The NGT, while accepting the petition, has asked the Government of India and the pollution control board to file their replies by May 4.
Ridhima was six when floods ravaged Uttarakhand in 2013. The images and stories of the ecological disaster left a profound impact on the young mind. "I was very sad. Everyone around me was suffering. Many people had lost their families. A number of animals were dying. We would discuss at home why this was happening," says Ridhima.
Her father Dinesh Pandey, who has been associated with the Wildlife Trust of India for 16 years, recalls how "even after the calamity was over, she would often ask what had caused this, who all were responsible and why were they not being punished".
With unscientific developmental activities emerging as the key reason for the unprecedented destruction, Ridhima would constantly nudge her father to "do something about it and file a case". Do something they surely did.
Dinesh Pandey says after discussing the issue with his lawyer Rahul Choudhary, "we decided to file a case in Ridhima's name as it was her idea. More importantly, she is from the generation that would be directly affected by any ecological mistakes our generation has or would be making".
The fiesty nine-year-old, elder of two siblings, points out how "trees are being cut for roads and buildings, increasing traffic and industries are polluting environment, people don't think before wasting water or electricity". She is not against development, she says, "but it should be done in a scientific manner".
Mother Vinita Pandey, a beat officer with Haridwar Forest Division, Rajaji Tiger Reserve, finds Ridhima an animal lover to the core. "If she finds an injured dog on the street, she brings it home. Recently, she brought home a kitten abandoned by her mother. Now the wild cat is our pet."
"We talk about development but shut our eyes to its effect on our environment. When we divert forestland for industry or roads, it will inevitably affect our ecology. It is important to understand the kind of world we are leaving for our children," says Dinesh Pandey.
Ridhima can only nod — "well said, Papa."
Top News
Gurpatwant Pannu, head of the banned terror outfit Sikhs For...
'Sidhu Moosewala murder mastermind will be very soon in the ...
NIA had announces Rs 10 lakh reward on Harpreet Singh alias ...
The hexacopter was recovered in a joint operation by the Pun...