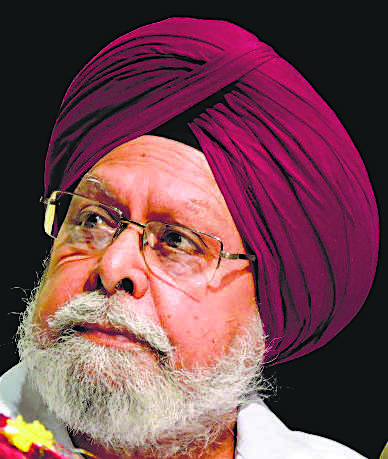 Vishav Bharti
Tribune News Service
Chandigarh, December 5
A complete generation of young poets tried to imitate Mohanjit's style of poetry, with little success. That was the instant reaction of many when news broke of his being selected for the Sahitya Akademi Award for his book of poems Kone Da Suraj.
The Delhi-based former teacher of DU's Deshbandhu College, Mohanjit hails from Adliwala village in Amritsar. He is considered a poet of modern sensibility, who inspired a generation with the new poetic language.
Almost everybody feels that the award for Mohanjit came too late, especially when several poets who were inspired by his work got it long back. However, Mohanjit has a different take: "I know it's too late to get this award at the age of 80, but I didn't lose my dignity to get it."
He says there were people who had openly announced that they won't let him get this award. "My response was, 'Don't worry, I will never crawl before you'."
His first poems were published in 1956. While living in Amritsar during the 1971 war, he started sending write-ups to Amrita Pritam for Nagmani, which were published under 'Dispatches from the Western Front'.
He tried to experiment by writing poetic sketches with Turde Phirde Maskhare (Rolling Clowns). "His first anthology Sehkada Shehir introduced Punjabi readers to a new kind of poetic language and sensitivity," says Punjabi writer and editor of Punjabi Tribune Swarajbir.
Ohle Ch Ojiara was considered the zenith of his poetry. He also edited a Punjabi magazine named Charcha.
Akademi Awards are given in 24 languages.
Top Stories