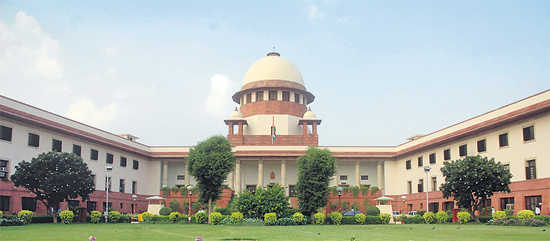 Satya Prakash
Tribune News Service
New Delhi, January 11
Holding that children of a void marriage are legitimate offspring, the Supreme Court has ruled that they can't be denied the benefits of compassionate appointment.
Interpreting Section 16 of the Hindu Marriage Act, which confers legitimacy on children of void and voidable marriages, a Bench of Justice DY Chandrachud and Justice MR Shah said denying compassionate appointment to a child born out of a void marriage was "deeply offensive".
"Children do not choose their parents. To deny compassionate appointment though the law treats a child of a void marriage as legitimate is deeply offensive to their dignity and is offensive to the constitutional guarantee against discrimination," the Bench said.
The December 11, 2018, order came on a petition filed by the Centre, challenging a Bombay High Court decision allowing compassionate appointment of man, who was born from a second marriage. His father, a Central Railways employee in Mumbai had gone for the second marriage during subsistence of his first marriage.
After his father died, he sought a job in the Central Railways on compassionate grounds and it was rejected by the Railways.
The Central Administrative Tribunal set aside the Railways decision. While the Centre's appeal was pending in the Bombay High Court, the Railway Board issued a circular to the effect that compassionate appointment cannot be granted to children born from a second marriage of a deceased employee.
Rejecting the Railways' contention, the Bombay High Court ruled that a child born in a second marriage was recognised as a legitimate child and went on to uphold the tribunal's decision. It was this order that the Railways challenged in the top court.