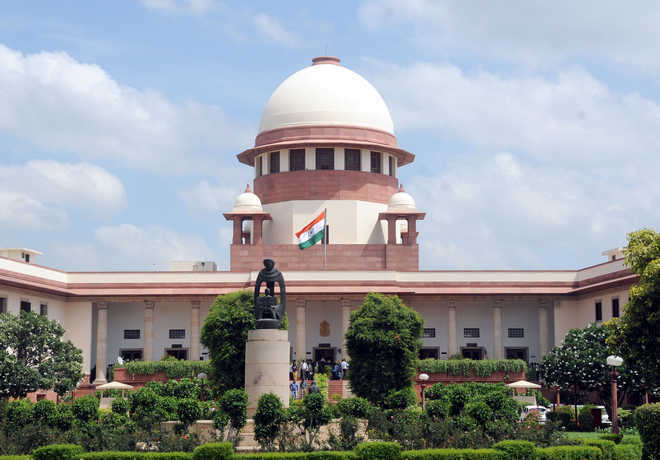 New Delhi, August 12
The Supreme Court has dismissed a plea seeking review of its order which had rejected a petition seeking various civil rights such as same-sex marriage, adoption and surrogacy for the LGBTQ community.
A three-judge Bench headed by Justice NV Ramana, in an in-chamber decision on July 11, dismissed the review plea filed by Tushar Nayyar which had sought grant of civil rights to the members of the LGBTQ (lesbian, gay, bisexual, transgender, transsexual, queer) community.
"This review petition has been filed against order dated October 29, 2018 whereby the Writ Petition (of Nayyar) was dismissed. "We have considered the review petition on merits. In our opinion, no case for review of order dated October, 29, 2018 is made out. Consequently, the review petition is dismissed on merits," the Bench, which also comprised Justices S Abdul Nazeer and Deepak Gupta said recently.
The top court, on October 29, 2018, had dismissed the fresh plea of Nayyar on issues pertaining to the LGBTQ members saying that a five-judge constitution bench headed by the then Chief Justice Dipak Misra had already dealt with the batch of petitions on homosexuality.
"We are not inclined to entertain this petition after the decision of this Court in Navtej Singh Johar vs Union of India decided on September 6, 2018," it had said. — PTI
Top News
No militant group has claimed responsibility for the attack
AIADMK leads demand for passage of Women's Reservation Bill ...
Said while rapists and murderers were being released under r...
The bench takes note of the submissions by lawyer ML Sharma ...
The Adani Group had released a 413-page response to allegati...