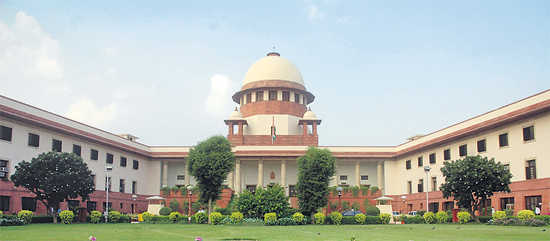 Satya Prakash
Tribune News Service
New Delhi, December 11
Lamenting that victims of sexual assault were being treated as "untouchables" in society, the Supreme Court on Tuesday ordered absolute protection of their identity and ordered the media not to disclose the name and identity of even those victims who have died.
"No person can publish in print, electronic, social media etc the name of the victim or even in a remote manner disclose any facts which can lead to the victim being identified and which should make her identity known to the public at large," ordered a Bench of Justice Madan B Lokur and Justice Deepak Gupta.
"In cases where the victim is dead or of unsound mind, the name of the victim or her identity should not be disclosed even under the authorisation of the next of the kin unless circumstances justifying the disclosure of her identity exist, which shall be decided by the competent authority, which at present is the Sessions Judge," it said.
Writing the verdict for the Bench, Justice Gupta said, "In case of minor victims under POCSO, disclosure of their identity can only be permitted by the Special Court, if such disclosure is in the interest of the child."
It asked all the states/union territories to set up at least one 'one-stop centre' in every district within a year.
"Unfortunately, in our society, the victim of a sexual offence, especially a victim of rape, is treated worse than the perpetrator of the crime. The victim is innocent. She has been subjected to forcible sexual abuse. However, for no fault of the victim, society — instead of empathising with the victim — starts treating her as an 'untouchable'," the top court said.
The issue of protection of identity of rape victims had surfaced when the top court was dealing with petitions filed after the December 16, 2012 rape case in Delhi to support initiatives on women's safety.
Top News
Both Houses adjourned for the day amid uproar over Adani iss...
Adani Group company stocks have lost over US$ 90 billion in ...
Total losses in stocks of 7 listed Adani group companies hit...
DGP said Arif was being handled by a Pak-based LeT terrorist...
Idol of Lord Ram's 'baalroop' carved out of these stones wil...