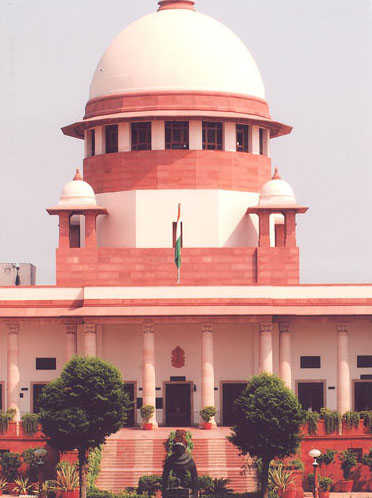 Satya Prakash
Tribune News Service
New Delhi, February 2

The Supreme Court on Friday dismissed a PIL demanding crimes such as rape, sexual harassment, outraging modesty, stalking, and voyeurism to be made gender neutral, saying it was Parliament to amend the law.
"Legislations come as a response to social and collective cry. These sections are victim-oriented and Parliament has acknowledged a woman as the victim. We cannot ask Parliament to legislate," a three-judge Bench headed by Chief Justice of India Dipak Misra said.
Contending that men can't be accused in every case and under all circumstances, advocate Rishi Malhotra had on January 12 filed a petition in the top court demanding that rape, sexual harassment, outraging modesty, stalking, and voyeurism be made gender neutral.
"There are cases where women bully men and go unprosecuted, because the law in our country does not protect men from such crimes," petitioner advocate Rishi Malhotra had said in his petition.
The Bench rejected the petitioner's contention that even men could be molested, terming it "an imaginative situation".
Malhotra had challenged the constitutional validity of Section 354 (outraging modesty of a woman, Section 354A (sexual harassment), Section 354B (assault or use of criminal force to woman with intent to disrobe), Section 354C (voyeurism), Section 354D (stalking) and Section 375 (rape) of the Indian Penal Code which stipulated discrimination against any citizen on the ground of sex.
"Section 354 IPC and its allied sections do not stipulate any law which protects the modesty of a man. These provisions violate right to equality and right to non-discrimination guaranteed to citizens under Article 14 and Article 15 of the Constitution of India," Malhotra had told the Tribune.
However, the Bench rejected his plea. "These provisions in the Indian Penal Code (IPC) are affirmative provisions to protect women. POCSO Act is gender neutral as it takes care of a child up to 18 years. But, these sections protect women and stand on a different footing," it said.
"How can a woman molest or stalk another woman? Have you ever come across a complaint by a woman saying she has been stalked by a woman?" the Bench asked.
Noting that "rape and murder do not see age, caste or even gender or sexual orientation," the petitioner had contended, "Rape is seen across the extremes of age, sex and geographical boundaries. Thus, it is only the development and application of a gender neutral law that will be effective in improving the reporting and registering of such crimes."
Malhotra had cited the top court's recent decision to refer to a Constitution Bench a petition challenging Section 497 of the IPC that treats only men as accused for adultery. Having been apprised the anomaly with regard to discrimination on the ground of sex under Section 497 IPC, the top court has admitted the a PIL challenging the Constitutional validity of the criminal law on adultery and has referred it to a Constitution Bench, he had submitted.
Citing a recent study which said out of 222 Indian men being surveyed, 16.1% had been coerced into having sex, the petitioner submitted, "Despite male rape not being researched as widely as female rape, there are several statistics to suggest that men are raped and the prevalence of men rape is wider than is generally presumed."
He had demanded, "The words 'any man' used under the said offences should be struck down as it violates gender neutrality on the basis of sex which is clearly in violation of Article 15 of the Constitution."
Top News
Nijjar, the chief of the banned Khalistan Tiger Force (KTF),...
The CCTV video shared by Tyagi shows a group of police offic...
Nuh mining mafia tries a rerun of 2022 killing