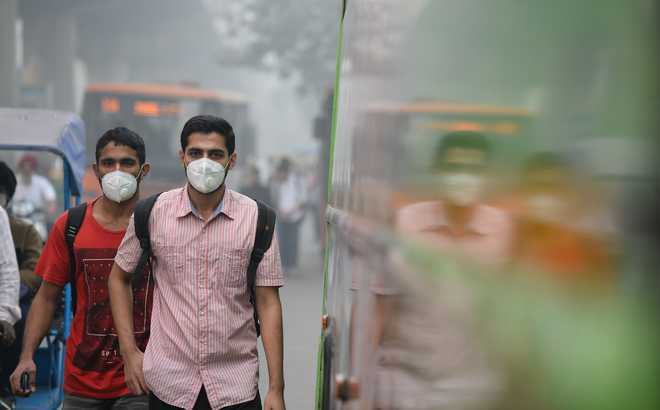 Tribune News Service
New Delhi, October 14
As Delhi's air quality deteriorated to "very poor", the Supreme Court on Monday sought a status report from the Environment Ministry in two weeks on the recommendations of a task force on prevention of stubble burning in Punjab, Haryana and western UP.
Stubble burning has been a known cause for pollution in NCR during onset of winter.
The Air Quality Index (AQI) in Delhi reached 301 mark by 10 pm on Sunday and the air quality plunged to "very poor" in the entire national capital during night.
Senior advocate Aparajita Singh — who has been amicus curiae in pollution-related cases — told a Bench headed by Justice Arun Mishra that the Ministry of Environment, Forests and Climate Change should be asked to file a status report on the problem.
The amicus curiae drew the court's attention to the January 29, 2018 order of the court, passed after perusing a report of a sub-committee of the high-level task force on prevention of stubble burning in these three states was accepted.
She said the ministry should be asked to file a status report about the implementation of the directions as well as the report of the committee.
The Bench asked the Environment Ministry — which was responsible for implementation of the recommendations of the committee—to file a status report in two weeks.
In November 2017, a high-level task force for management of air pollution in Delhi and NCR was set up by the Cabinet Secretariat and it had suggested several measures, including use of machines to combat the menace of pollution due to stubble burning.