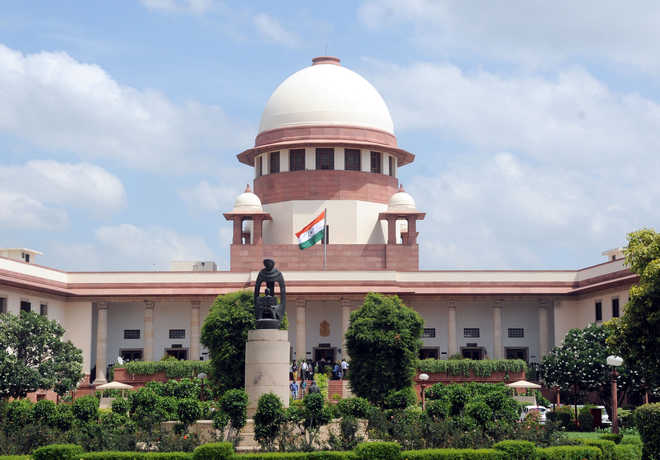 New Delhi, July 3
The Supreme Court on Monday slapped Rs 25 lakh cost on an activist for filing a PIL challenging the shifting of the mini Vidhan Sabha in Gulbarga district of Karnataka.
The apex court said that shifting of mini Vidhan Soudha, an office complex for government, by 6 km in Gulbarga was not public interest.
(Follow The Tribune on Facebook; and Twitter @thetribunechd)
A bench of Justice Dipak Misra and A M Khanwilkar said the petition was "an abuse of the concept of public interest litigation as it does not espouse any kind of public cause.
"Shifting of mini Vidhan Soudha by extent of 6 km in Gulbarga district is not a matter of public interest. It pertains to smooth administration only," the apex court said while imposing a cost of Rs 25 lakh.
Senior advocate Salman Khurshid, appearing for social activist T J Abraham, said the cost was too harsh.
Abraham contended that the government's decision to shift the mini Vidhan Soudha would affect seed farming as land of the agriculture department has been acquired for the purpose.
The apex court, however, directed the amount to be deposited in the apex court registry.
Karnataka Advocate General M R Naik contended that the petitioner has been raising the issue unnecessarily and he had nothing to do with the decision.
The Hyderabad High Court had earlier declined to interfere in the matter after which the petitioner approached the apex court. — PTI
Top News
Ballistic missile and satellite tracking ship 'Yuan Wang 5' ...
Two legislators from the Congress, one from Jitin Ram Manjhi...
Were returning from Amarnath yatra duty
Jammu and Kashmir Lt Governor Manoj Sinha has condemned the ...