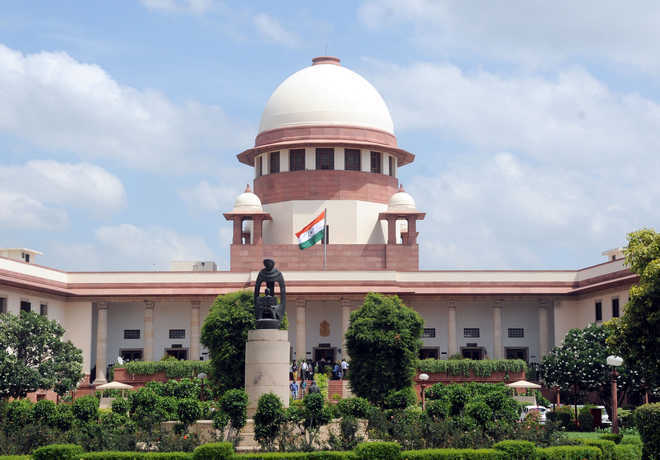 New Delhi, November 12
The Supreme Court today made it clear to Shiv Sena lawyers it's not possible to constitute a Bench immediately to hear the party's petition challenging Maharashtra Governor BS Koshyari's decision refusing more time to garner support for forming government in the state.
The party's lawyers said the SC Registry had asked them to mention the petition at 10.30 am on Wednesday for urgent hearing.
"A fresh/second petition challenging the imposition of President's rule is being readied. The decision on when to file it will be taken tomorrow," said advocate Sunil Fernandes who filed Sena's plea.
Filed through Sena MLC Anil Dattatray, the petition challenged the Governor's decision to reject the party's plea to give it three days to get letters of support from the NCP and Congress.
Besides the Centre and Maharashtra, the plea also made the Congress and NCP respondents. The party has sought a direction to quash the Governor's decision of not giving it an opportunity to prove majority on the floor of the House. — TNS
Top Stories