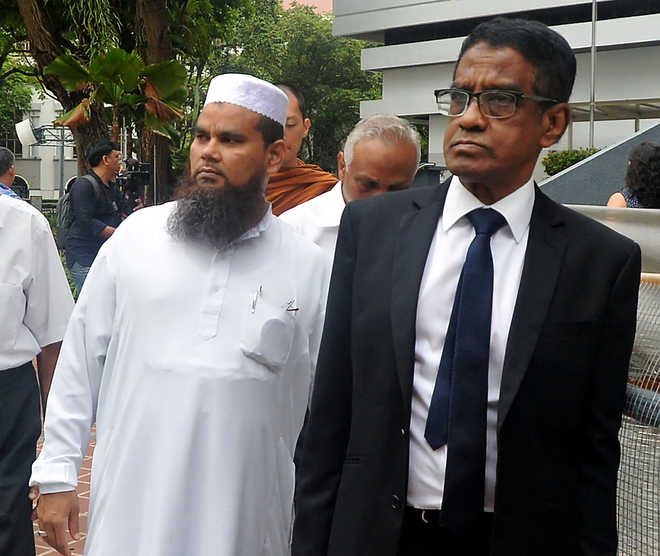 Singapore, April 4
An Indian Imam will be fined and deported back to his native country for his remarks against Jews and Christians in his sermons, media reports said.
Nalla Mohamed Abdul Jameel, 47, was fined 4,000 Singapore dollars ($2864) on Monday and will be deported to India after a video of one of his sermons showed him reciting a text that included the supplication, "God help us against the Jews and the Christians", Haaretz news reported.
(Follow The Tribune on Facebook; and Twitter @thetribunechd)
The text read out during Friday prayers at Singapore's Jamae Chulia mosque in January was not a Quranic excerpt, but rather has been described as an old Arabic text that originated from the Imam's native village in India.
In an effort to make amends, the imam paid a visit to Singapore's Maghain Aboth Synagogue on Sunday morning in order to apologise to the community.
The community leader Rabbi Mordechai Abergel accepted his apology, thanking the Imam for his visit saying that it "sends a message that these bonds are not affected, and we share so much more than what divides us."
Singapore's Ministry of Home Affairs released a statement on Monday saying that "any religious leader from any religion who makes such statements will be held accountable for their actions."
"Under Singapore law, we cannot, regardless of his religion, allow anyone to preach or act divisively and justify that by reference to a religious text," it said.
—IANS
Top News
The accused, identified as 20-year-old Sahil, arrested from ...
The 16-year-old girl was stabbed to death allegedly by her b...
This comes a day after the Delhi Police clear the sit-in sit...
Very proud moment for me and our family, as a son of an army...