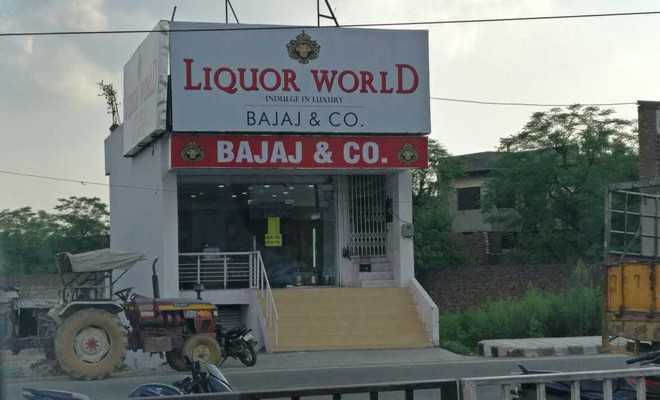 Satya Prakash
Tribune News Service
New Delhi, March 31
The Supreme Court on Friday partially modified its order banning liquor vendors in the vicinity of 500 metres on national and state highways but refused to give any relief to hotels and restaurants.
A Bench of Chief Justice of India JS Khehar Justice DY Chandrachud and Justice LN Rao sought to emphasise that the object of the order was to prevent drunken driving which claimed thousands of lives.
(Follow The Tribune on Facebook; and Twitter @thetribunechd)
In municipal areas having less than 20,000 population situated on highways, the distance of 500 metres has been reduced to 220 metres.
The Bench said its December 15, 2016, order banning liquor vends within 500 metres of highways shall remain operative for areas other than those specified in Friday's clarification order.
However, it exempted Meghalaya and Sikkim from the purview of the December 15, 2016, order in view of their peculiar geographical conditions.
But it declined a similar relief to Himachal Pradesh, saying the direction to reduce the distance from 500 metres to 220 metres on highways would be sufficient to cover the state's demand.
It also extended the deadline to move liquor shops for those licencees whose licences were renewed before December 15 last year, from April 1 to September 30, or the date of expiry of their licences – whichever was earlier.
Around a dozen states, including Punjab, Haryana and Himachal Pradesh, and federation of hotel and restaurants associations had sought modification in the order on various grounds.
During the hearing, most of the parties had requested the court to defer the implementation of its order that is to come into force from April 1.
The states had submitted that the order was hitting their excise revenue.
The Bench had on Thursday sought to emphasise that the ban was imposed in the "interest of the public health"; accordingly; liquor shops situated within 500 meters were ordered to be removed from either side of national and state highways.
Asking state government to shift liquor vends was not impinging on the excise policy of different states as it was only a matter of distance of the outlets from the highways, the Bench had said.
Even the excise policy envisaged that liquor shops could be located at a certain distance from the highways, it had said.
As Attorney-General Mukul Rohatgi and several senior lawyers had contended that the order was hurting the revenue of states, Justice Chandrachud — who authored the December 15 judgment — said: "We have not tested the excise policy. You have no freedom to drink and drive on the national highway."
The apex court, in its December 15, 2016, judgment, had ordered a ban on all liquor shops along national as well as state highways across the country and made it clear that licences of the existing shops would not be renewed after March 31, 2017. It had also directed that all signage indicating the presence of liquor vends would be prohibited along national and state highways.