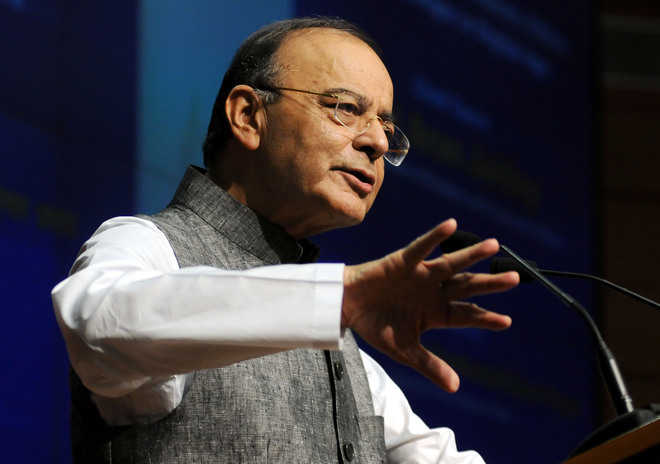 Tribune News Service
New Delhi, November 16
Union Minister Arun Jaitley on Friday asserted that advent of technology and availability of multiple fora make it impossible to impose censorship on media in the country since even individuals now have the option of having their voice heard.
"If emergency was ever to be reimposed, and these days it is fashionable to say it is another emergency, it would collapse for the simple reason that one of the strengths of emergency was press censorship and technology does not permit press censorship,"
Jaitley said at a lecture on "Challenges in digital age" organised by the Press Council of India to mark National Press Day.
With the Press Council stating it was the 52nd event, Jaitley took a dig at the era of Emergency stating that in normal course the event would have added two more years but for the dissolution of the council between 1975-77.
He also was critical of those who talked of attack on freedom of the speech, saying those who criticise the most and seven days a week cannot claim that free speech is in danger.
The greatest challenge, in his opinion, the media faced today was how to retain its credibility.
On his part, Press Council of India Chairman Justice Chandramouli Kumar Prasad said regulating media was unacceptable and the council was working relentlessly to uphold the integrity and impartiality of the media. Eminent journalist and chairman of the Hindu Group N Ram was conferred with the prestigious Raja Ram Mohan Roy Award.