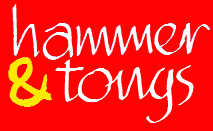 Keki Daruwalla
The good thing about the past is it needs no divination, no tarot cards. It is there, chronicled and digitalised and waiting in old newspapers to be picked up and taken home. And there is a seamlessness about the past, one thing leading to another. It is not something which has happened and has been pushed out of reckoning, a receding landscape which the speeding Express has left behind. The past is destiny in a way. The past also embodies the concept of determinism, something that cramps elbow room, free will of the present. In politics, the past in many ways sows the present. The future, shall we say, reaps. Now this could sound a bit enigmatic and I am scratching my head to find out what I meant. It was, if I may say so, a Khalil Gibranish moment. No, there was no fluke profundity involved. Each decade leads on to the other.
(Follow The Tribune on Facebook; and Twitter @thetribunechd)
If I may elaborate, now, the first 20 years of this century, as far as India is concerned, will be governed by the political momentum of the last 30 years of the 20th century. Now how does this pan out?
With the Bangladesh liberation, we had a high. But our socialist economy could not stand the strain of the war and the 10 million refugees who came in. Prices rose and food shortages occurred. It was downhill from then on. Gujarat started things with students of the LD College of Engineering protesting and going on strike against a 20 per cent hike in mess fees from December 20, 1973. All education institutions went on strike in Gujarat. Ration shops were attacked and burnt. The estimated toll of the agitation was: 100 killed, 3,000 injured, 8,000 arrested. One cannot go into all the details of the Gujarat agitation, resignation of Chief Ministers and dismissal of governments, but one myth needs to be put to rest. JP did not start the agitation, but was an import into a movement rife with agitation-propelled politics all along.
Later, let it be said that politics was totally governed by party self-interest, leadership illusions backed by insufferable egos of over-ambitious politicians. Mandal and Mandir were movements propelled by self-interest. The Executor of the Mandal Will, Prime Minister VP Singh, jumped on a rudderless boat and tried to move it his own way, just a day prior to Devi Lal's kisan rally. Devi Lal, Deputy Prime Minister, had been sacked because he had made charges of corruption against Cabinet colleagues Arif Mohammad Khan and Arun Nehru. In an interview with the Illustrated Weekly of India, he had called the PM 'spineless' and other ministers 'nalayak'. But on August 9 (what a fateful day in Indian history), he was holding a mammoth rally at the Boat Club. Many leaders were attending, including Deve Gowda, Kanshi Ram and Parkash Singh Badal. VP Singh got cold feet and, in an attempt to pre-empt Devi Lal, announced the acceptance of the Mandal Report in toto.
The caste vote factor entered our polity in a more strident manner than before. As often, it started with UP, with Mulayam Singh cornering the Yadav and Backward Class vote and Mayawati cornering the SC vote bank. Lalu Yadav did the same in Bihar. And we must not forget the Congress flirtation with caste. Take Gujarat, for instance, where the Congress stitched up KHAM — Kshatriya-Harijan-Adivasi-Muslim combination.
The Rath Yatra, leading eventually to the Mandir coup de grace, was a counter move by a master tactician Mr LK Advani, now in political doldrums since the rise and rise of Mr Modi. The movement had nothing to do with the well-being of the nation. The three decades of the last century were dominated by religion — whether it was Bhindranwale and his acolytes who held sway in Punjab for a while, or Bluestar that followed, or be it the demolition of the Babri Masjid and attack on Muslims by Kar Sewaks eddying away with the backwash of the Ayodhya congregation.
We can't escape the conclusion that wherever religion entered the political arena in any guise, there was violence and bloodshed. Rural or country religious leaders hold sway over large areas of rural India. A preacher from Mehta Chowk led large chunks of the Sikh community to a severely confrontationist path. Now we have a country religious leader from Gorakhpur leading India's largest state in terms of population. Lastly, terrorism and bomb blasts were a direct result of this.
Talking of demography, no political party tried to rethink our population policy and handle the problem. Today, two out of every human being on the planet is either an Indian or a Chinese. This lapse is a major letdown.
Let it be said that not everything was negative. Narasimha Rao liberalised the economy in the 1990s and pulled our economy out of the fire and the country is better off. And as we sign off on the past, one last bleak reflection — the incapacity of the Indian politician and the Indian public to come to terms with the Partition. And let us end this little rumination on our Kafkaesque politics with a quote on Kafka. Bertolt Brecht said one should not read him as some Slavic oracle. "In Kafka's case, seeing the past was a far greater enterprise than foreseeing the future."