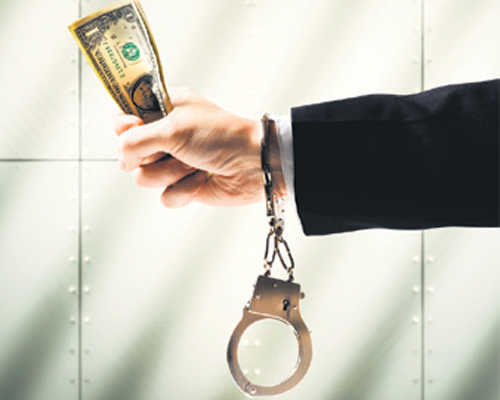 Beed, June 8
Three members of a gang were arrested from two places in the district after they tried to flee with an automated teller machine (ATM) which contained Rs 7 lakh cash, police said on Friday.
The accused were nabbed yesterday, police said adding that they had pulled out the ATM by using a gas cutter.
"Five men had stormed into an ATM of State Bank of India (SBI) located at Navgan Rajuri village in Beed tehsil around 2 am on Thursday. They used a gas cutter to pull out the ATM and tried to flee in a four-wheeler," an official of Beed rural police station said.
"A police van followed their vehicle. But the accused managed to escape taking advantage of the darkness. While two of them were arrested from Hivarsinga village in Patoda tehsil four hours later, another one was nabbed from Beed tehsil in the afternoon," he said.
The accused have been identified and arrested as Vishal Parikhrao Rakh, Balu Bhagvat Munde and Shravan Ganpat Pawar all are from Beed district.
Two others are yet to be arrested, police said.
"Police have seized their four-wheeler, a hammer, a gas cylinder, a gas cutter, a torch and other equipment from the vehicle. Cash of Rs 7 lakh loaded in the ATM has also been seized," the official said.
According to police, prior to that incident, these gang members had made an unsuccessful attempt to loot an SBI ATM located opposite Tulsi College in Beed city.
"The accused sprayed black colour on the CCTV camera installed inside the ATM. A police patrol vehicle was nearby.
The police team found their vehicle parked outside the ATM.
When the policemen checked the ATM, they found the CCTV camera has been sprayed with black colour," police said.
When they approached the vehicle parked outside, the suspected thieves fled from the scene, following which an alert was issued across all police stations in the district, police said.
Further investigation is on. — PTI.
Top Stories