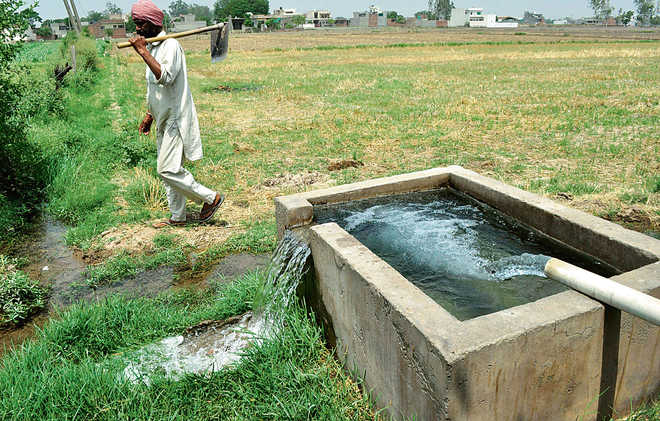 New Delhi, April 10
India's northern and eastern states saw a rapid decline in usable groundwater between 2005 and 2013, raising an impending risk of severe droughts, food crisis, and drinking water scarcity for millions of people, researchers have found.
A team from IIT-Kharagpur, West Bengal and Athabasca University, Canada, compiled the first estimates of usable groundwater storage (UGWS) at the state-level across India using both in situ and satellite-based measurements.
Groundwater-level data was used from 3,907 in situ monitoring wells and estimate shows rapid depletion of UGWS in Assam, Punjab, Haryana, UP, Bihar and West Bengal.
In these areas, increases in agricultural food productions have resulted at the cost of non-renewable loss in groundwater volume at an alarming rate, the researchers wrote in the study published in the journal "Advances in Water Resources". On the other hand, southern and western states like Andhra, Maharashtra, Gujarat and Chhattisgarh show replenishing usable groundwater storage trends.
Earlier works by the government agencies have only been able to estimate the total groundwater, only a part of which is usable for human purposes, said lead researcher Abhijit Mukherjee, Associate Professor Hydrogeology, Department of Geology and Geophysics, IIT-Kharagpur.
Assam, which was regarded as water-affluent, has lost two per cent of its usable groundwater resource, and is at the brink of suffering drought and famine in impending years. Haryana, which gets an annual precipitation of 689 mm, holds the highest levels of usable groundwater with 3,593 cm, while Himachal with a precipitation of 1,147 mm per year has the lowest UGWS level of 520 cm. — PTI