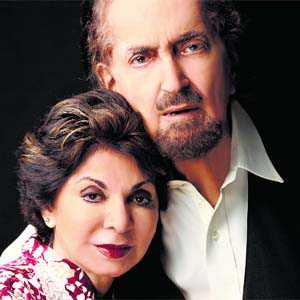 Shiv Kumar
Tribune News Service
Mumbai, November 17

Veteran adman, actor and theatre personality Alyque Padamsee died at 5.30 on Saturday morning in Mumbai. He was 90.
According to sources in the advertising industry, Padamsee had been ailing for some time.
Padamsee, who is best known for playing the role of Mohammad Ali Jinnah in Richard Attenborough's Gandhi, headed advertising agency Lintas for 14 years.
During his stint, Padamsee oversaw the creation of several memorable advertising campaigns like Lalitaji for Surf, the Liril girl prancing beneath the waterfall, Hamara Bajaj and Charlie for Cherry Blossom shoe polish among others.
Padamsee was also known for his theatre productions in an era when admen had the time and inclination to dabble in stage.
In Mumbai where Padamsee took to the stage at the tender age of seven was long known for his productions of Jesus Christ Superstar, Evita and Tughlaq. He was awarded the Padma Shri 2000.