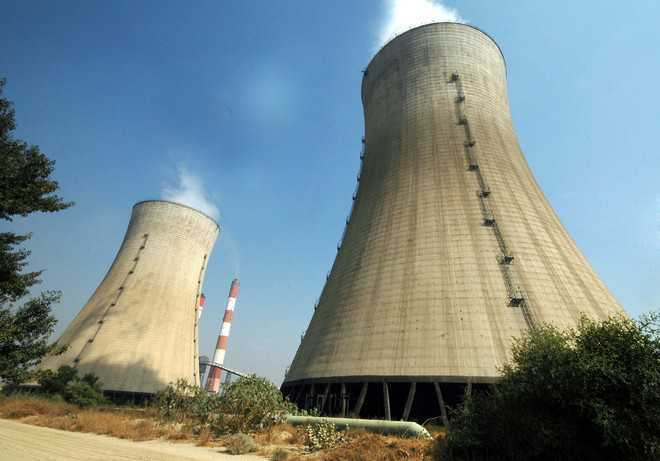 Shiv Kumar
Tribune News Service
Mumbai, June 4
Work on the Jaitapur nuclear power plant is going on in full swing as the Shiv Sena, which was spearheading the protests against the project, has quietly backed down.
According to the Maharashtra government, acquisition of 968 hectares of land needed for the power plant was completed last year, despite protests by the Shiv Sena.
"We have handed over the land to the Nuclear Power Corporation (NPC) which is constructing the plant," says Maharashtra Energy Minister Chandrashekar Bawankule.
Sources say contractors appointed by the NPC have begun digging the land as part of the construction activity.
The agreement to construct the nuclear power plant was originally signed between NPC and France's Areva. Electricite de France (EDF), a French utility company which took over Areva two years ago, is now NPC's partner in the project.
Opposition to nuke plant still persists
Shiv Sena MLA from Rajapur, Rajan Salvi, who was among those who opposed the Jaitapur plant, insisted that opposition to the plant still persisted.
"Petitions have been filed before the court against the construction of jetties for the plant. Fisherfolk who stand to lose their livelihood are opposing the project," Salvi said.
Salvi, however, admitted that farmers willingly gave up their land for the project after they were offered a good price by the government.
Project delayed by several years
Under the deal signed in 2008, six reactors were to be installed over a 20-year period to generate 9,900 MW of nuclear power.
The project, however, was delayed by several years due to the problems of land acquisition and Areva's bankruptcy following the mishap at the Fukushima nuclear plant in Japan in 2011.
NPC officials refused to say when the Jaitapur plant would be able to start operations.
EDF, which took over Areva, has offered to bring in new technology which is being evaluated by the Atomic Energy Regulatory Board, according to the NPC officials.
Top Stories