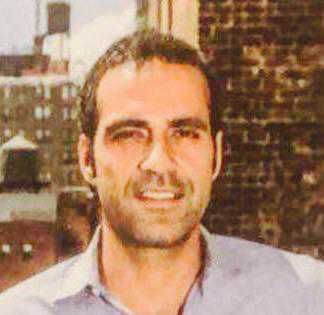 New Delhi, November 7
Britain-born writer Aatish Ali Taseer's Overseas Citizen of India (OCI) card has been revoked and his future visit to India would be banned as he allegedly concealed the fact that his father was a Pakistani.
A Home Ministry spokesperson said Taseer became ineligible to hold an OCI card, as per the Citizenship Act, 1955, as the OCI card is not issued to any person whose parents or grandparents are Pakistanis and he hid this fact.
Taseer has clearly not complied with the basic requirements and hidden information, the spokesperson said.
As per the Citizenship Act, if the registration as an OCI card holder was obtained by means of fraud, false representation or concealment of any material fact, the registration as OCI card holder shall be cancelled. The person will also be blacklisted thereby banning his or her future entry into India.
The 38-year-old writer is the son of late Pakistani politician Salmaan Taseer and Indian journalist Tavleen Singh.
The home ministry spokesperson said Taseer was given the opportunity to submit his reply/objection regarding his Person of India Origin/OCI cards, but he failed to dispute the notice.
The spokesperson also denied that the government had been considering revoking Taseer's OCI card after he wrote an article in Time magazine, which was critical of Prime Minister Narendra Modi, saying the news was a "complete misrepresentation and is devoid of any facts".
Reacting to the Home Ministry statement, Taseer wrote on Twitter that he was not given 21 days to reply to the ministry notice but just 24 hours.
"This is untrue. Here is the Consul General's acknowledgment of my reply. I was given not the full 21 days, but rather 24 hours to reply. I've heard nothing from the ministry since," he said. PTI
Taseer on the controversy
In an article in the online edition of Time magazine on the controversy, Taseer says, "At no time was my legal status ever questioned or challenged by the government until this September.
"I had expected a reprisal, but not a severing. While the government did not initially reveal their motivations behind this action, they have now stated their reasons for removing my OCI: 'concealed the fact that his late father was of Pakistani origin'. But it is hard not to feel, given the timing, that I was being punished for what I had written.
"I read the letter, which informed me that the country I was raised in and lived in for most of my adult life was no longer mine.
"The government had limited means by which they could legally take away my overseas citizenship. Yet they have now acted on those means. For 39 years, I had not so much as needed a visa for India and now the government was accusing me of misrepresenting myself, accusing me of defrauding them. Now, I may not even be able to obtain a standard tourist visa for India, the Consul General in New York informed me by telephone in September, as I have been accused of defrauding the government.
"India is my country. The relationship is so instinctive that I had never before felt it necessary to articulate it. I could say I was Indian because I had grown up there, because I knew its festivals and languages, and because all five of my books were steeped in its concerns and anxieties. Though I am a British citizen by birth, the OCI, as a substitute for dual citizenship, had made this bond even more real.
"It is easy to see my situation as individual or unique. But it is symptomatic of a much larger movement. The government that stripped me of my overseas citizenship had just stripped the state of Jammu and Kashmir of statehood, autonomy and basic human freedoms. In the northeastern state of Assam, it was acting to strip 1.9 million people–the great majority Muslim,–of citizenship, rendering them stateless. Earlier this month, some of the country's most esteemed intellectuals—such as the historian Ram Guha and filmmakers Adoor Gopalkrishnan and Mani Ratnam—were charged with sedition for writing an open letter to Modi imploring him to do more to combat the public spectacle of mob lynchings that have become a frequent occurrence under his premiership (the charges were subsequently dropped).
"Out of a habit of mind, I clung to the idea of India as a liberal democracy, the world's largest. But entering the United States in September, I was aware for the first time that I was no longer merely an immigrant, no longer someone moving between his home country and an adoptive one. I was an exile." TNS
Top Stories