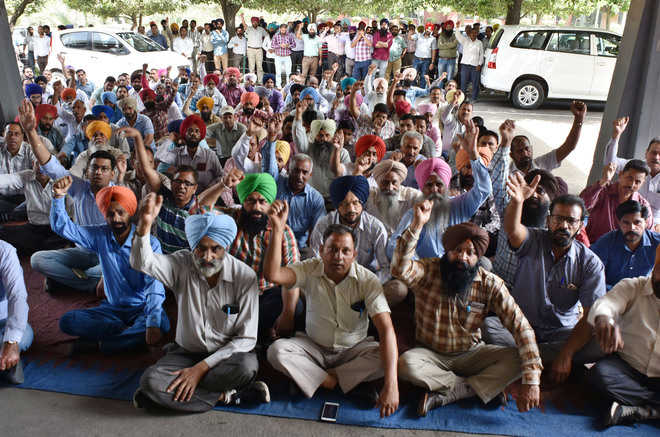 editorial@tribune.com
Tribune News Service
Ludhiana, April 26
The PAU Employees Union, along with PAU Class Four Workers Union, held a protest in front of Thapar Hall today. The rally was staged as start of an agitation against the authorities of the Punjab Agricultural University for the unfulfilment of demands of the non-teaching employees.
The main demands of the employees are to reduce the experience period for promotion of technical staff, to increase the number of posts of car/jeep drivers' supervisors, regularisation of the contractual employees without any written test, to settle the pending cases with the committee of line of promotion, to manage the problems being faced by employees in the Local Audit and to restore the promotions of eligible employees which have been stopped by the authorities without any valid reason.
Baldev Singh Walia, president of PAU Employees Union, said the authorities of the university were not fulfilling certain genuine demands of the non-teaching staff. He further stated if these demands were not met soon, the agitation would take an ugly shape.