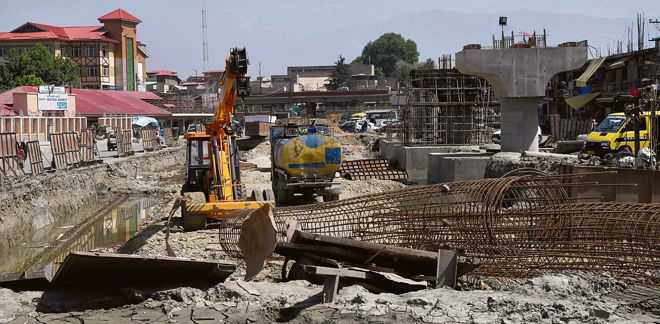 harinder@tribunemail.com
Azhar Qadri
In a constituency with a population of nearly two million, 93 out of every 100 voters did not turn out to vote in the April 2017 byelection. It is well nigh impossible to find anyone who acknowledges he has voted in the past or intends to do so this time.
Abdul Rashid Bhat, a former sarpanch of Gadsathoo village in Budgam district, did not cast his ballot last time. The election was held under the shadow of the gun. "This time, if there are no impediments, I am sure many will come out to vote," he says. "For most, the sole criterion is party loyalty. Development is not an issue at all. All villages are connected by road," he avers.
Persistent opposition to the poll process by militants and separatists has meant marginal participation. Political parties too have been pursuing populist agendas bordering on soft separatism. In Budgam, one of the three districts comprising the Srinagar parliamentary constituency and the most backward, there exists a clear sectarian divide, with Shia clerics enjoying a sizeable following.
The district comprises five Assembly segments. In the past decade, the district has witnessed some development with several villages seeing road connectivity for the first time. Abdul Majeed, another former sarpanch, claims the people are more bothered about day-to-day issues. "The situation has significantly improved since the 2017 byelection. After Shah Faesal quit the IAS, there has been a positive change on the ground. People might come out to vote this time," he observes.
In Ganderbal district, the NC remains a formidable force. If the Srinagar constituency, which also includes Srinagar district, sees a poor turnout yet again, all will be in the hands of the party cadre.
Voter apathy in urban areas, anger against political parties and lack of faith in the system are among the reasons listed by the EC for the repeated low voter turnout. An unenthused Umar Ahmad, a resident of Srinagar's Saida Kadal locality sums up: "The election has nothing for us. It is immaterial who wins in Delhi."
Cities