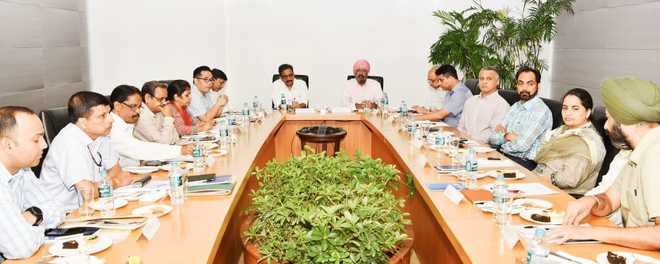 shriaya.dutt@tribuneindia.com
Tribune News Service
Chandigarh, September 12
The Punjab government and inter-ministerial central team on Thursday, held a meeting to discussed damage caused due to floods in Punjab.
Punjab government's special Chief Secretary K B S Sidhu prepared a presentation on the damages caused by the sudden discharge of water in Satluj river.
The central team will head to Ropar and Nawanshahr to assess the damage caused by the floods from September 17-19, and will visit Jalandhar and Kapurthala on Friday.
The state government calculated the loss of Rs 1,216 crore in 11 districts of the state.
Joint secretary Ajay Shukla led the central team in the ministry of home affairs and other members, including representatives from the agriculture ministry, department of expenditure of finance ministry, ministry of power, surface transport ministry and the ministry of rural development.