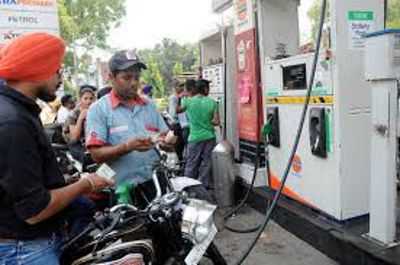 vermaajay1968@gmail.com
Tribune News Service
Chandigarh, August 6
After delivering a zero tax budget for the 2019-20 fiscal, the Capt Amarinder Singh government today passed the Punjab Urban Transport Fund Bill in the Vidhan Sabha under which the Local Bodies Department would impose a cess of 10 paise per litre on petrol and diesel in urban areas.
An additional cess of 10 per cent has been levied on the auction of VIP numbers, which is expected generate around Rs 25 crore annually. Both these taxes would fund the cash-starved Local Government's 'City Bus Project' in Amritsar, Ludhiana, Bathinda, Jalandhar and Patiala.
Though the state government had reduced petrol price by Rs 5 a litre and diesel by Re 1 in February, it imposed a surcharge on the registration of new vehicles to fund its social welfare schemes, including old age pension and health insurance.
The Punjab Urban Transport Fund Bill, 2019, was tabled in the Vidhan Sabha amid objections by Akali Dal MLA Parminder Dhindsa, who sought a debate on the subject. Other Opposition parties have dubbed the cess as "backdoor taxation".
Officials said apart from the cess on fuel and vanity numbers, those retaining old VIP numbers will have to pay a fee between Rs 2,000 and Rs 25,000, depending on whether it was a single digit, double or other number.
Local Bodies Minister Brahm Mohindra said it was a "nominal" 10 paise cess and "won't burden the consumer much".
A panel, 'Punjab Urban Transport Fund Management Committee', would be constituted to utilise the funds with the Chief Minister its chairperson and the Local Government Minister vice-chairperson. The funds would be utilised to accelerate urban transport development and tackle problems such as growing traffic and parking congestion and road mishaps.
---
Costly ride
10 paise per litre cess has been levied on sale of petrol and diesel in urban areas

An additional 10 per cent cess will be applicable on the auction of vanity numbers

Those retaining old VIP numbers will have to pay fee ranging from Rs2,000 to Rs25,000
Cities