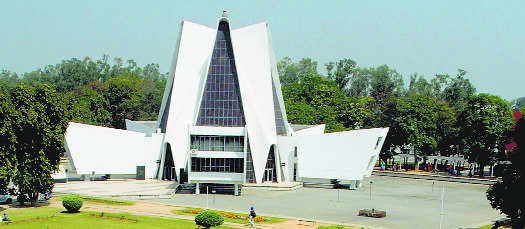 Ravneet Singh
Tribune News Service
Patiala, November 6
The Department of Higher Education, Punjab, has directed Punjabi University, Patiala, and Panjab University, Chandigarh, to extend dates of admissions to BEd colleges and law courses till November 15 for 2019-20 session.
University teachers and students questioned the rationale behind the orders as classes for semester-1 in the universities will come to end this month.
The classes for semester-1 at Punjabi University are set to end by November 20, only five days after the extended last date of admission and the exams will begin from November 29. In Panjab University, Chandigarh, the classes for the odd semester will continue till November 29 and the exams will begin from December 2.
A senior professor in Punjabi University said, "This is a mockery of the education system. How can the university complete the coursework for such students who are admitted to semester-1 on November 15 in only five days? With this move, the law students admitted thus will not be able to attend minimum 75 per cent of total classes as required according to the Bar Council of India."
Meanwhile, top officials in Punjabi University are tightlipped as the directions have come directly from Higher Education Minister Tript Rajinder Singh Bajwa.
Punjabi University Registrar Dr Manjit Singh Nijjar said his office had received the directions which were passed over to the university admission cell and office of the Dean, colleges, in the university. "The government directions are implemented as and when received. The office of Dean, Colleges, can take any decision for change in date of examinations."
Dean, colleges, Dr Trishanjit Kaur decided not to comment on the matter.
While Bajwa was not available for comment, Mahinder Pal Arora, Special Secretary, Department of Higher Education, said, "This facility is provided to the applicants on the demand of the Punjab Unaided Colleges Association. The applicants can choose to take admission if they feel they can complete the course in the remaining time."