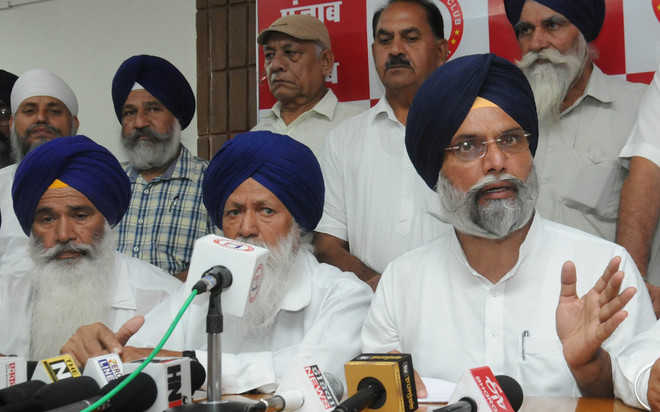 Tribune News Service
Jalandhar, September 27
Thanking the Punjab Government for naming the road leading from Dera Baba Nanak to the Indian side of the Kartarpur corridor after his deceased father and veteran Akali leader Kuldip Singh Wadala, Nakodar MLA and senior SAD leader Gurpratap Singh Wadala today said he would now raise another demand before the Centre, of naming the platform being constructed at the end of the four-lane corridor after his father.
In 1999, Kuldip Singh Wadala had started to mobilise people to press for this post-Independence demand of the Sikhs. He had conceived the idea of performing prayers every month on no moon day (amavas) for the construction of the corridor. To achieve the goal, he had also instituted a religious organization, comprising of Sikh and Hindu leaders, which he named as Gurdwara Kartarpur Sahib Darshan Abhilashi Sanstha.
Gurpratap Wadala has been carrying on the practice initiated by his father after his demise in June last year. He said the organisation had already performed 224 prayers at Dera Baba Nanak. He said, "The last and final prayer will be performed next month on October 28".