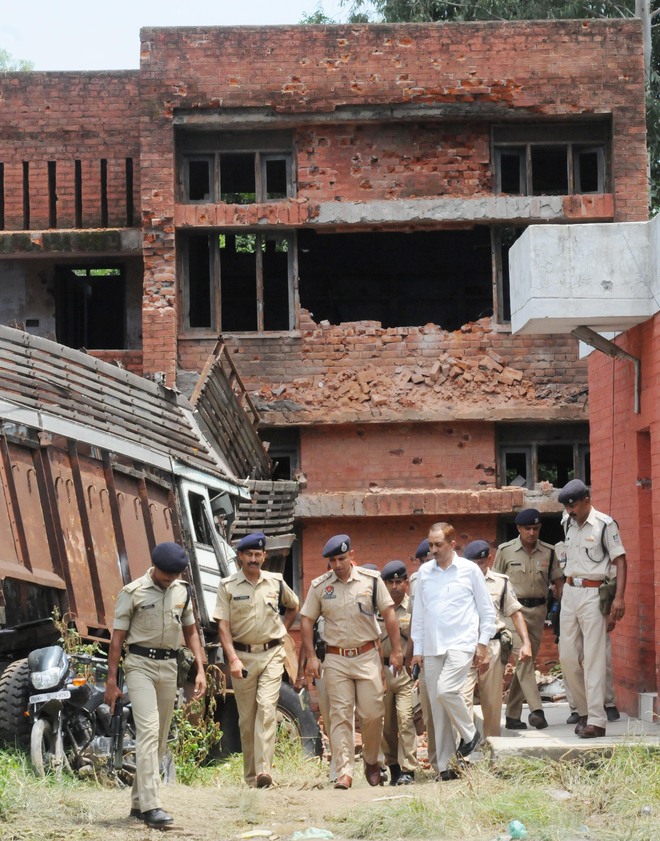 Vijay Mohan
Tribune News Service
Chandigarh, July 28
The Punjab Police successfully eliminated the three terrorists holed up inside a police station, but security experts are of the view that the manner in which the situation was handled left a lot to be desired.
Not only were their gaps in inter-agency coordination and intelligence, based upon media reports and TV footage, senior retired officers opined the state police, including the much vaulted SWAT team that had carried out the mopping operations displayed lack of training, equipment and service discipline.
The manner in which the terrorists had laid explosives on the railway track, their choice of target and the weapons they were carrying led some experts to believe they were well trained and had a focused objective. But requisitioning the Army and then keeping it waiting for the SWAT team to arrive, they say, led to unnecessary delays that could have been counter-productive.
The terrorists had reportedly infiltrated from Pakistan through the Shakragarh bulge along the riverine banks of the Ravi, the area that had also witnessed intense battles during Indo-Pakistani wars. This is for the first time that a cross-border attack has been launched in Punjab. Even during terrorism days in the state, weapons were smuggled from across the border.
There is also a belief in the security establishment that yesterday's attack could be an attempt to ridicule India's strategy of "giving a befitting reply" to cross-border firing and terrorist incidents and also against operations perceived to have been conducted in Pakistan by Indian intelligence.
"The Army deals with such situations regularly in J&K and there was no reason to first mobilise infantry troops located in the vicinity and then keep them deployed in the outer cordon waiting for police SWAT teams to arrive from far-off locations," Lt Gen HS Panag, former GOC-in-C Northern Command said.
"Had the army been allowed to conduct the operations, they would have started early morning and finished soon instead of lingering till evening, thereby creating a greater risk for collateral damage or casualties being inflicted by the terrorists of security forces as well as civilians," he said.
Brig Pradeep Sharma (retd), who has served with the National Security Guards, said the police could easily have used smoke bombs to flush them out and cut off water and electricity to the building to mentally wear them out. "Anti-terrorist operations are not about showing bravado. They are more about patience and psychological pressure. It was luck they chose to take over a police station," he said.
Top News
Police say the deceased — believed to be two families of Ind...
Jail officials say the formalities of the release are being ...
Karan says happy to see father coming out of jail, last 10 m...
Internet connection remains suspended even as the prohibitor...
Will also take part in the ongoing Combined Commanders' Conf...