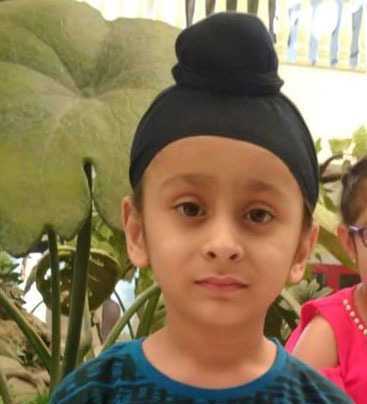 Saurabh Malik
Tribune News Service
Chandigarh, August 17
A 40-year-old mother has landed herself in jail for life after gagging and fatally stabbing her six-year-old son 20 times following his refusal to take bath. Bathinda District and Sessions Judge Kamaljit Lamba slapped the sentence even as the victim's father and grandparents turned hostile and the prosecution failed to bring on record the motive behind the crime.
Judge Lamba asserted the testimony of witnesses turning hostile could not be treated as effaced or washed off the record altogether and evidence regarding the existence of a motive operating in the mind of the accused was often limited and, perhaps, known only to accused and to no other.
Attributing the crime to stress of modern day life, he said: "Patience is one of the attributes of god and it is powerful enough to conquer the devil. But the stress and strains of the modern day life has driven persons crazy, who tend to lose temper at the drop of a hat. If the accused had little patience, she could have avoided the incident".
He added that a man often prays for the birth of a son. But in the case in hand, convict Rajbir Kaur put an end to her own son's life. The accused, Rajbir Kaur, was booked in July last year for murder under Section 302 of the IPC. The prosecution's stand before the court was that the first standard student's father told him to get ready for a fun-filled outing on July 1 last year. But the mother turned furious following his reluctance to take a bath.
The prosecution claimed she lost her cool when her son started to cry and stuffed a piece of cloth in his mouth to prevent him from creating a noise. She then stabbed him with a dagger multiple times before she got exhausted and stopped and walked out of the bathroom and informed the family.
Judge Lamba said prompt lodging of FIR coupled with the fact that the accused was arrested from the spot conclusively established her involvement in the crime. The Judge directed the launch of prosecution against hostile witnesses. He added that it was necessary and in the interest of justice that the witnesses, who turned hostile, be now tried summarily for giving false evidence
Refusing to order capital punishment, the Judge said the case might be a rare incident, but could not be considered as rarest of the rare.
---
Victim was class i student
Rajbir Kaur of Mati Dass Nagar in Bathinda had stabbed her six-year-old son to death while giving him a bath on July 1, 2018.
Soon after the incident, the woman was arrested and the police had also seized the murder weapon, a knife.
The victim, Harkirat Singh, was a student of Class I at Lord Rama Public School.
According to the police, the accused mother was well educated and had a good reputation in the locality.