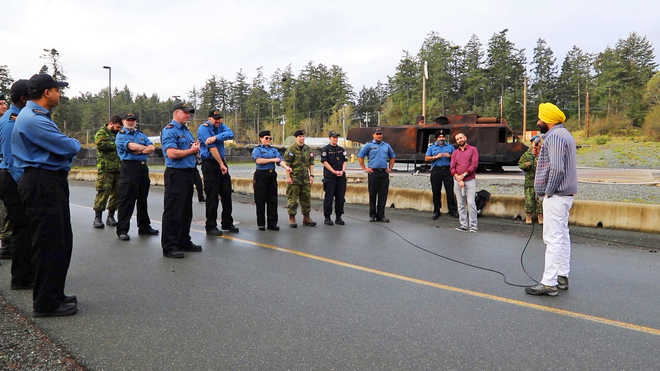 Tribune Web Desk
Chandigarh, June 27
The brave Canadian Armed Forces courageously serve the nation, but it turns out they can also do some serious bhangra moves on the dance floor.
A Yukon-based bhangra instructor Gurdeep Pandher joined the Forces for an epic bhangra dance session, which has been shared over on 180,000 times on social media.
The video was filmed at the Canadian Forces base in Victoria, BC and the group caught on to the traditional Punjabi folk dance pretty quickly.
"We tried to include soldiers of minority communities in CAF, women, and others who are less represented to show how wonderful our forces are," Pandher told Daily Hive.
Top News
Over 3,000 tourists from various parts of country reported t...
Third top leader of AAP nabbed by a central agency in a year...
Bench led by Justice Sanjay Kishan Kaul directs Centre to fu...
Indian javelin star threw 88.88m, a season's best, to clinch...
Agency alleged Kapoor received money for performing at the w...